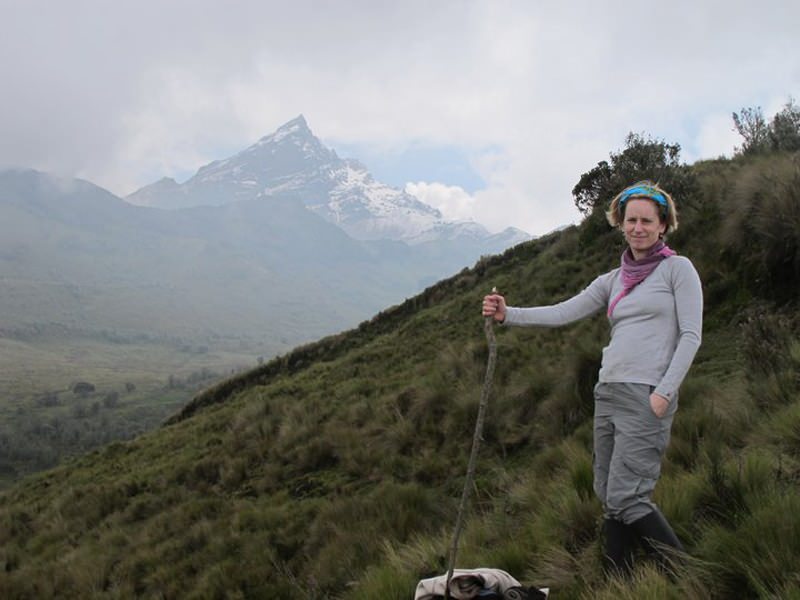 15 Feb

Renting a car overseas

It's the ultimate freedom to hop in your car and go. It's also cheaper and easier than you think

"This happens all the time to us, and we live here," says the Italian bellhop at a nearby hotel who came out to see my car accident. "We always buy bad cars, smash them up and then buy a new one." This is advice I could have used before renting a car in Italy.

His kind words made squishing into the side of a bus somewhat better, but having bought extra insurance that morning made me feel even better.

I wasn't going to buy it at first — I assumed my credit card insurance would cover it. But it turns out, that's not the case. In fact, many of my assumptions about renting a car overseas were proven wrong. It's a bit more complicated, and a whole lot more expensive, than I ever imagined.

Before you leave
To keep your costs down, book your rental through a travel agent or a rental agency before you leave home, as they have discounted rates with companies in the countries you'll be visiting. Most international agencies will charge a more expensive walk-in rate if you try to book once you arrive at your destination.

Be sure to book with a well-known rental agency such as Avis, Hertz or Budget. They offer more locations to pick up and drop off your vehicle, and are available to help if you find yourself in trouble.

Most importantly, check to see if your credit cards, and current car insurance, will cover part or all of the insurance. "Many customers often arrive at the Hertz location not knowing what type of insurance they do or don't have," says Leann Sabato, public affairs specialist for Hertz, based in New Jersey. "Thus, it's impossible for our representatives to provide any guidance."

If you don't know what you have, you might end up paying for more insurance than is necessary.

"Some car rental agencies are real shysters and will try to sell you extra insurance," says Sarah Wood, a travel agent with Durham Travel in Oshawa, Ont.

Ensure you're insured
A good rule of thumb is to ask your credit card company for a letter stating your level of insurance to show the car rental agency. (Keep in mind, however, that in some parts of the world, such as Asia, credit card insurance is not accepted — you have to buy local insurance.)

Most gold or premium credit cards will offer collision damage, which covers damage to the car itself. If your card doesn't cover collision, consider switching to a credit card that does before you leave. Typically, collision insurance costs $20 a day.

Depending on where you go, other insurance may be required. For instance, theft insurance, about $10 a day, is mandatory in Italy. "Italy has real problems with theft," says Wood.

Another option is using your home or existing auto insurance. However, be warned: If you have an accident and make a claim, your home insurance will increase. And most Canadian auto insurance isn't valid outside of Canada or the US.

Finally, it's important to realize that third-party insurance, which protects you in case you hurt someone or damage another car, is not provided under collision policies.



(continued on next page)



(continued from previous page)
Get an International Driver's Permit
In many countries, a valid Canadian driver's licence is sufficient to get you behind the wheel. However, others may require an International Drivers Permit, or IDP, which includes a multilingual translation of your Canadian licence. Some countries that require an IDP include England, Japan, Russia and India.

According to Foreign Affairs and International Trade Canada's travel
website, many rental agencies may request an IDP even though the country does not require it. To find out which countries require an IDP, check the Foreign Affairs
website.

In Italy, for instance, rental agencies do not require an IDP, but if you were pulled over, a police officer might ask for your IDP. It's a good backup to have, and it's easy to get. You can pick up an IDP from any
Canadian Automobile Association office; just bring a valid licence and two passport-sized photos. The permit costs $15.

That's cheap — or is it?
To rent an economy-sized car for one week in Italy, it costs $170. But the costs don't stop there.

To start, if you plan on dropping the car off in a different location from where you picked it up, it's another $65.

If you're picking up the car at the airport, there's an airport service charge of $50. Add to that a physical damage waiver ($10 a day), road tax ($2.50 per day), $10 theft protection and a value added tax of 20 per cent, and your grand total is about $600.

"It's very expensive to rent a car in Europe," says Wood. "In Europe there are more accidents — little fender benders, parking and driving in roundabouts."

Rules of the road
It seems obvious, but before you go, find out about the rules of the road. I wasn't prepared for driving in a roundabout until I arrived in Italy. Italian drivers don't wait to let others into the circular roadway — it's every driver for herself.

You should also some research about the kind of drivers you'll be encountering. For example, I learned that Italians don't have a good safety record; in fact, each year, about 300,000 people are injured and 9,000 die on the roads according to the Association of Families of Traffic Accident Victims. Knowing this will also influence the kind of insurance you buy.

A word on speeding
Don't assume that because you're in another country that a speeding ticket from abroad won't show up on your doorstep when you get home. In fact, many rental companies will not only add the cost of the ticket to your credit card, but they will charge an administration fee as well.

If you didn't pay with a credit card, the company will give your contact information to the local authorities. So, your best bet is to obey the rules of the road, even if the Ferrari next to you is driving double the limit!

Melanie Chambers is a freelance writer, and honorary Italian driver, based in London, Ont.