14 Dec

A Walk in the Norwegian Woods

I should have known when Bjornar said, 'let's go for a walk,' that it would require a backpack with sandwiches, a thermos of coffee and extra clothes. On my first full day in Tronheim, I woke at 12 — still a little jet lagged and truthfully still reeling from an all-nighter in Iceland the night before. Dressed in gore tex and light weight running pants, performance jacket and running shoes, Bjornar meant business.

So, at about 1pm we set out. It's not as dark as I expected –the sun sits on the horizon, and the blueish grey colour illuminates the houses and snow. There is nothing sad or dark about it. And, especially during the holidays: bright white stars, and yellow candles in the windows and door trims glow. It's peaceful.

From his house, that overlooks the city of Trondheim below — Norway's third largest city– we walked to Bymarka park. When I was here four years ago in the summer, we biked it and stopped at a cabin. This time we walked up and up, as the sky got darker and darker. The park is enormous: 200 kms of trails–25 of which are lit at night starting in October.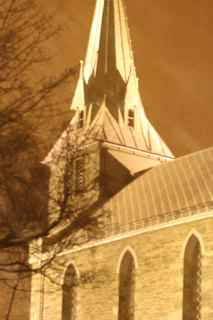 Wearing some silly looking socks pulled up to my knees and heavy-duty mitts, simply walking and breathing the cold air was divine. Then, as expected, on the inclines, Bjornar would leap and sprint. I followed. We walked for about an hour before stopping to have a snack and coffee. Sitting on his sweater, I watched the cross-country skiers effortlessly skate ski up the hill. "The best of Norway come here to train." I don't doubt it; thrusting their poles into the snow and leaning in, they attacked the hill as if it was flat. I can maybe endure five minutes of skate skiing– on flat ground–before I collapse clutching my chest.
Coming down the hill, we then crossed a lake, where we found a children's toboggan attached to a rope and poll affixed to the bottom before the water froze. Sitting on the toboggan, I held on tight as Bjornar pushed the pole which made the toboggan spin. Weeeeee!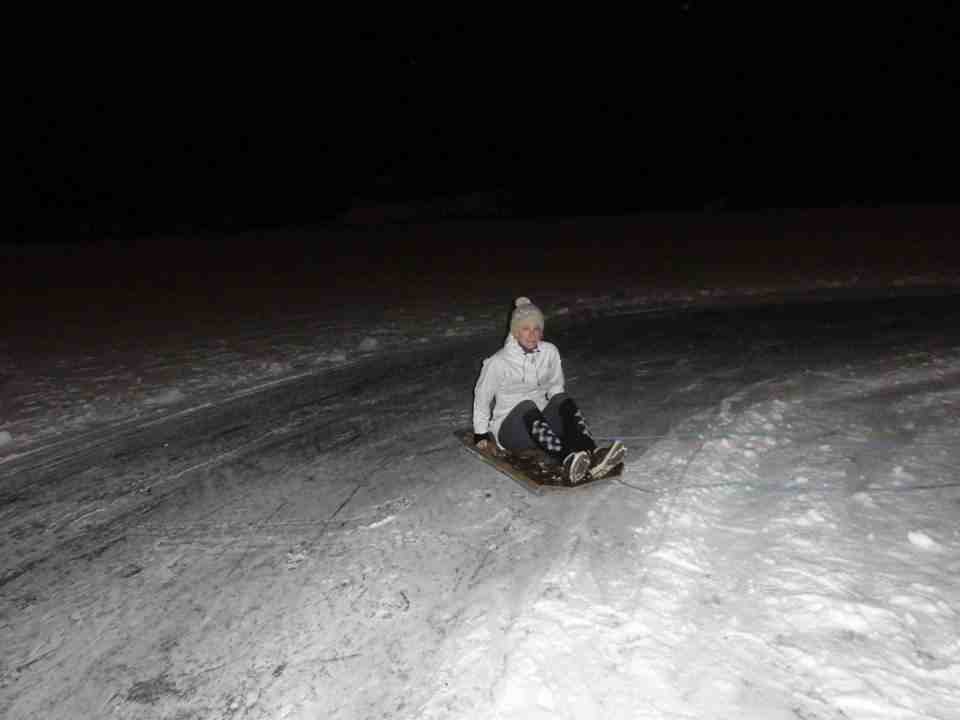 When you have a proper winter, one that is consistently cold and that has such amazing parks, landscape and water, it only makes sense to be outside as much as possible and play. And Norwegians do. We passed a group of kids and parents playing hockey and skating–I ran and slid across the ice–like I would years ago. This is the winter of my childhood: when you play outside until your nose is snotty and red, and your fingers are numb and you can't feel your toes when you take your boots off inside. But that also means that after a hot shower, and a meal that goes down in a ravenous blur, sleeping is effortless.