05 Jun

Agritourism and Krka National Park Croatia

I am staying at an agroturism place off a gazillion side roads about 17 kilometers from Sibenik; closest pub is three kilometers down the road–horror. 

Wonderful people. I emailed one of the daughters, Ivana, months before I came. I was so excited to finally meet her after so many emails, we hugged when we first met! www.kalpic.com

They even have a dog named Stella–fate!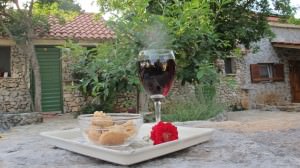 I arrived, tired from driving for about five hours to a glass of wine and homemade cookies. Oh, and a flower on my plate. My room is in the background. Birds chirping, water flowing…ahh.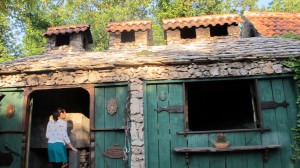 The cook house has an open pit to make PEKA. A kind of roasting that dates back to the Bronze Age. The lamb is slowed cooked under a clay pot for hours and hours. Coals are placed on top. Tastes smokey.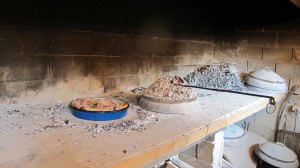 That night, I ate roasted lamb, roasted potatoes, of course, and lettuce (not big on veggies– they like swiss char though and potatoes). I washed it down with a sweet sherry and lime. Killer.
Not far from here, I drove to the town of Skrandin. I rented a bike– the guy rented me a full suspension Cannondale for $9 bucks a day. And, he copied my passport number and didn't take a penny. Trust. Great handshake, too.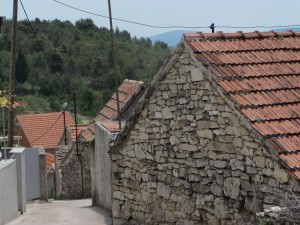 So, I rode from the sweet seaside town of Skrandin –up and up–got lost along the way of course (this is a picture of a house I found on a wrong turn), to the Krka Park and waterfalls. Gorgeous.  I then took a boat up the river to a monestary built in the 14th century.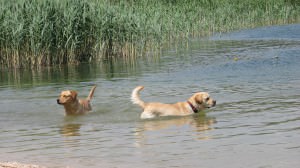 Stopped at a lake along the way…oh, puppies at the half way point at Visovac Lake.
Krka National Park…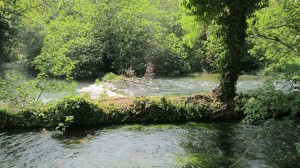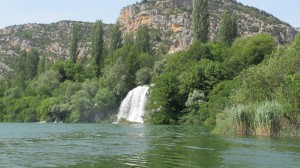 Waterfalls…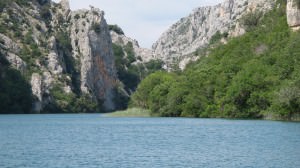 Beginning of the river cruise to monestary.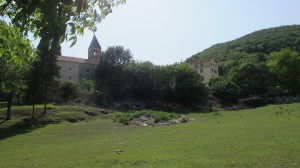 View from the river.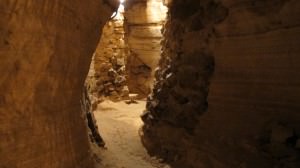 Creep catacombs under the monestary.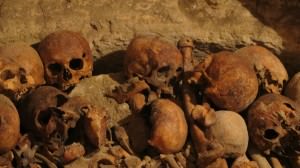 Yes, you see correctly. Human skulls. And, bones.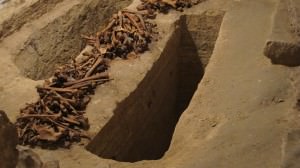 Ok, I will leave you with a nice parting shot. Cute donkeys all around the property.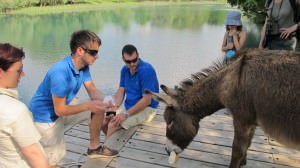 This guy wanted to come home with us!