17 Jun

Calm park–tourists, buses and waterfalls!

ok, after the eight hours on the mountain, Emma and I decide for something more subdued the next day. Closer to Zagreb, Plitvice Lakes is beautiful, but with souvenir shops, buses and hoards of tourists, I would take the rock climbing any day.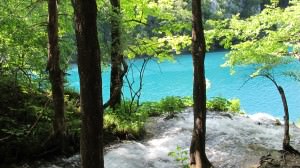 With a surface area of almost 300 km, it is Croatia's largest–and oldest, formed in 1949.
Some shots of the eight kilometer string of 16 lakes–waterfalls at the end of each lake. It is all so organized with wooden walk ways and stairs…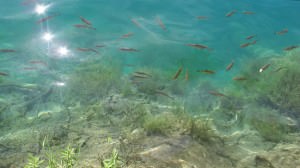 Fishies going upstream….
Snake waiting for supper…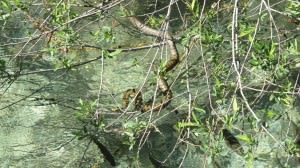 Gorgeous blue water, waterfalls…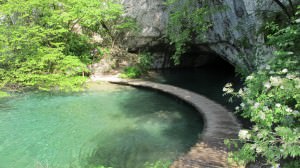 Calcium rich material called travertine –deposited along the stream over time.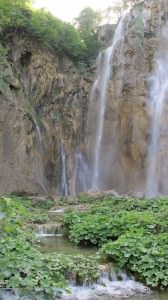 The grandaddy of waterfalls on the top of the lakes.
Calm. Just what I needed after my mountain madness.