12 Feb

Canadian Winter?

While driving, I could hardly lift my leg to step on the clutch. Hip flexor is pooped. The day before was my first cross country ski of the season.

Pain aside, it was a ski day from the Gods.

And to think I was grumbling about the 20 minute drive to get to the trails, and my gear: Do I have water? Where's my boots? That's right, they're under the bed, full of cob webs. Ugg.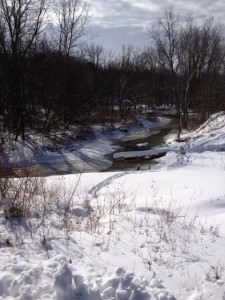 Shut it, Chambers. When is another one of these days going to come around?
I get there: Good base of snow on the trails–crunchy. New fluffy layer sitting on top of the branches (below).
(Incidentally, it rained the next day. The trails have been closed ever since).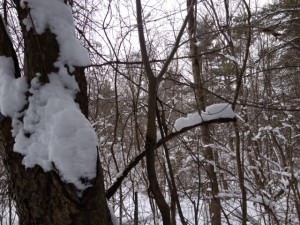 Once I began gliding, I forgot about my grumblings to get there. Swooshing down an embankment, with the frozen river on one side and the forest on the other, the cool wind hits my cheeks as I pick up speed. A deep inhale of snowy air. Ahhhh. Exhale.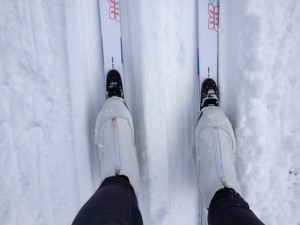 I only last for two runs, but it's enough. My arms are jelly. But before I leave, my tradition: hot apple cider in the cabin. I'm soaked from sweat sitting at the wooden pic nic table inside the warm cabin, gulping down this hot sweetness; my insides are steaming.
After piling the stuff in the car to drive home, then a quick clean up, I plunk myself on the sofa. No gym could touch this feeling.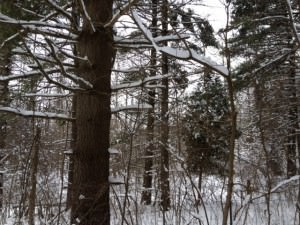 Circle R Ranch is located west of  London in Delaware. www.circlerranch.ca.