13 Dec

City of Artists: Groznjan, Croatia

Silverkris Magazine. Singapore Airlines

Located an hour south of Trieste in northern Italy, the mediaeval town of Groznjan is part of more than a dozen hilltop towns in the Croatian county of Istria.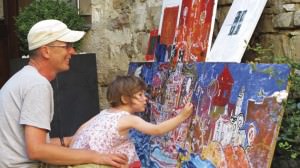 Previously controlled by Venetians, Austrians and Yugoslavians, it was abandoned by the Italians after World War II. In 1965, a group of artists brought Groznjan back to life by restoring the crumbling buildings, and inviting artists to study and work there. Groznjan became known as the Town of Artists, a title bestowed on it by local authorities in 1969.
From May to October each year, sculptors, artists, dancers and musicians from Croatia, Slovenia, Italy, Austria and Germany descend on the small town. Pottery, paintings, one-of-a-kind jewellery and glass pieces are some of the creations on display and for sale. Jazz musicians and choirs perform open-air concerts at the end of July and early August. The International Cultural Centre of Young Musicians also offers workshops and courses for budding dancers, musicians and recording students.
At the end of September, the event Extempore, which was launched in 1994 and lasts for four days each year, attracts artists from around the world to create a winning painting. Entries are displayed along the streets of Groznjan for all to admire. Wine, olive oil and truffle tastings – the local produce is quite popular – and musical performances also add to the appeal of this innovative yearly event.