27 Jun

Croatian home

This post is dedicated to Ray.

Yes, I am in the final week of a two month long trip. I should have come home a few weeks ago. Really. I am tired. I have not pooed in a week (Croatians love their meat) and I miss everyone so much. These are completely exclusive of one another.

Having said that, it is so strange that I pine to travel from September to April; I think about it all the time when I am home. Yet, the final week of the actual trip, I have no energy to see anything new; I do not want to meet anyone new. This tells me it is time for home. Having said that, I have to backtrack and let you in on the past few weeks. Leaving Kalpic, Anita, Ivana and mom and dad was painful. Ivana's mom was crying, which started me streaming the old tears. I left with a heavy heart. I went to Istria–the northern province of Croatia bordering Italy and Slovenia. I stayed at Ograde Agritourism with an award winning chef, her husband and the animals: three cats andkittens, two horses, three dogs, four goats and oh, the roosters that woke me up every morning.

Some furry friends.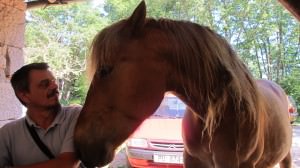 Istria, at least the centre, is lush, green and hilly–hence the hill top towns around since medievil times. I love seeing them from a distance–perched on a tiny hill with walls, they all have giant bell towers.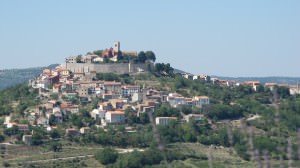 And–each town has some juicy history: we're talking witch burnings, the plague, virgin sacrifices (of sorts) and an entire town dedicated to artists. For starters, Dvigrad. In the 1600s, plague killed off most residents, and those who managed to survived moved to the nearby town.
They also pushed virgins, who had the plague, off a giant cliff. Only years ago they found bones of women.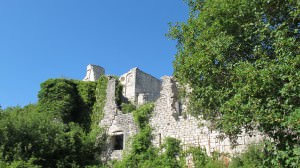 Next, Grozjan. After WWII, the Italians left (they once owned Istria) and Yugoslavia took over. About 80% of the population left the area leaving the towns virtually empty. In 1965, a professor from nearby Buje had an idea to save the abandoned towns: invite artists. In the summer artists rent out space and sell their wares; to boot, there is also a music school for kids.
I loved this town. I met a German couple selling art and gourmet food items with truffles; another artist made jewlery with merino glass art, and another made coral jewlery; thank god the bank machine wasn't working that day.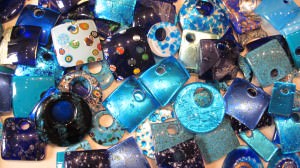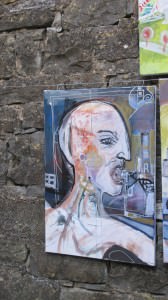 The disfunctional European Union was the German artist's inspiration for this piece.