26 Jul

Day 19: Roncesvalles Regular

Ok, confession: I take days off while travelling. When you go away for months at a time, laundry doesn't do itself. And, sometimes I experience cultural saturation. To fully absorb a place, a step back is sometimes mandatory. So, that is what I did on Sunday. A vacation from my vacation.

So, I won't bore you with the details of laundry, but I did ride my bike: shocker. And, I also had a new friend over for supper while housesitting in the Polish neighbourhood of Roncesvalles.

I was the flower girl for my dad's second marriage to a woman from Poland. Sylvana introduced me to Polish culture and in 2006, I did a hiking trip through the Tetra Mountains in southern Poland. From that trip, I wrote a story for the Globe and Mail about pierogies. These little dumplings of delight were the perfect post-hike meal. http://www.theglobeandmail.com/life/pursuing-polish-comfort-food-one-pierogi-at-a-time/article710674/

I love this neighbourhood because on any given day it's families, and dogs, and neighbours talking–as old familiar friends do. It's tight. It's friendly. And, unlike some parts of Toronto, namely where I live, it's quiet!

When I first started dog sitting here, I discovered High Park. www.highpark.org — 399 acres of parkland in the city. New York has Central Park; Toronto has High Park.

Shakespeare in the Park in the summer, tennis courts, pools, gardens and kilometres of trails that criss cross up and over a hilly valley are amazing.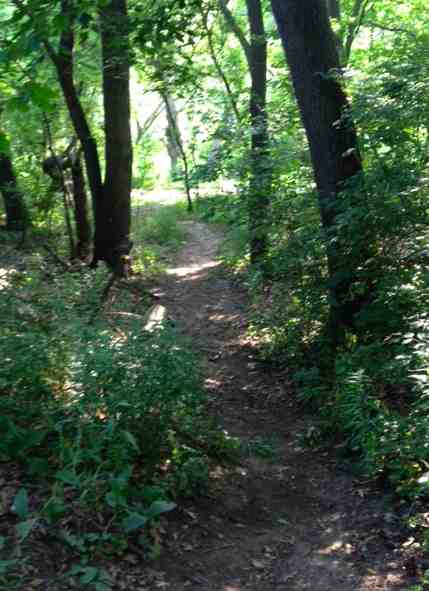 However, one thing remains my favourite: the zoo. Forget the tigers and giraffes, just gimme some simple goats, a few buffalo, and elk. Running up the main road with the dog, I love weaving through the kids and families.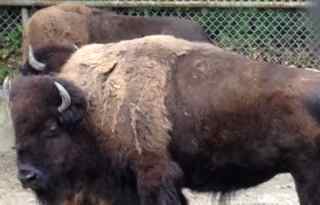 Juno, my rented doggie that I am sitting, and I walk up and down Roncesvalles Avenue a few times a day and hearing the old men rant outside the Polish community centre, it feels like you're in Poland.
And, of course, the signs that lead to sausage are the best ones. Super Kolbasa & Deli (83 Roncesvalles) and then Cafe Polonez for a sit down meal (195 Roncesvalles Avenue) are homemade goodness straight from bapcha (Polish nannie!)
Below, Juno is the master of the hood. The final cap on a walk through Roncy, as locals call it, is a trip to The Local, it's a bar that has a front patio that spills out onto the street and a patio in back for those who want to make out. Live music and crappy merrrr-lott. But it's got a killer antipasti plate of dips, meats and cheeses. What more can you ask for in a hood to call home?