15 Dec

Day Five: I could get used to this

Slept in until 6:30 am this morning. No call about the hike: boo hoo.  Besides the food, the hike is my favourite part. Plucking grapefruits, pomegranates and persimmons from the trees. Oh, and baby avocados.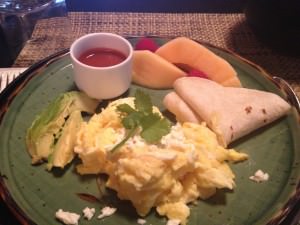 I recouped lost ground, however, with three fitness classes back-to-back: funky rock and roll dance, followed by an elastic band session (loads of arms) and then spin. Fell asleep during facial.
A sun shower near the pool. These are rare in Canada. Sun and rain.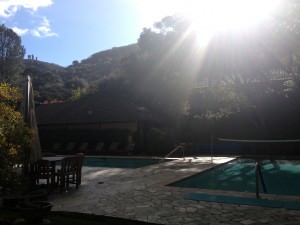 Afternoons are contemplative at The Door, as regulars call it: yoga, facials or massage. The week package also includes a body treatment, other than the daily wraps of steaming towels.
I was scrubbed down with lavender, lemongrass and salt. When I get home I'm going to set up a showing: $5 at the door to see my shiny new skin. It will never look this way again, ever.
And boys, pedicures are not just for the ladies. It takes a big man to do this.