13 Dec

Day four: rain and hot tomato broth

Heard the rain on the tiled roof last night. Ahh. Woke 5:30 am for hike, but it was too wet so I decided to stay up and write. Quiet and focused over a strong cup of coffee.

And, my most favourite time, breakfast.

After which I met with personal trainer, "the Mighty E" as they call her, Ellen.
I think knowing it was our last session, she upped the ante.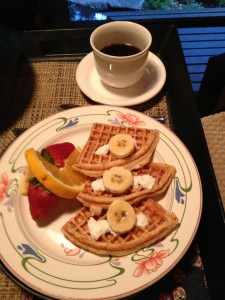 Thanks to you I have some new tools: I will exchange the painful intense workouts for smarter ones. One of these gems is tabata, a high-intensity interval training www.tabatatraining.org. Preferable at the end of a workout, tabata is four minutes of intense, hard-as-you-can-go cardio. For example, I rode the bike hard for 20 seconds, rest for 10 seconds, and repeat for four minutes. At the end you've satiated your cardio sweat fix, but don't feel drained.
At 10:50 am every day there is snack time. Whef. Blanched veggies (boil the veggies then drop into ice cold water to lock in the taste and crispness). Tomato potassium broth is also served with optional chillies (spice speeds up the metabolism), oatmeal or ground flax for fiber and omega 3's.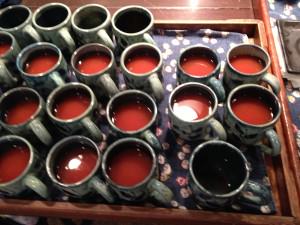 Sipping hot broth looking out the window.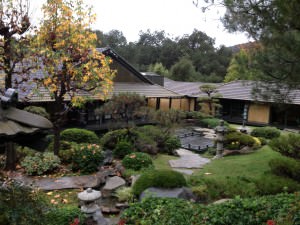 Lazy day after that: facial, manicure and massage. I'm overwhelmed.
Lunch (oh, and it's still under my 1,500 calorie allowance).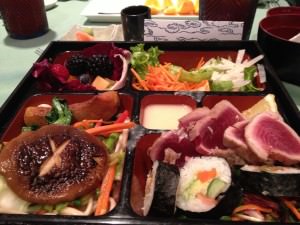 I also work my brain: Dr. David Finn from Boston gave a talk on cancer screening. Cancer has touched my life in too many ways to ignore it.
It was a low key night. I sat next to a native New Yorker who did make up for the stars, then moved on to make jewellery for them (she created pieces for Paul McCartney's daughters when their mother Linda was ill). Now she is living in Hawaii as the publisher of Edible Hawaii Magazine. Wow. www.ediblecommunities.com/hawaiianislands
I loved listening to her tell me about old New York: the Bronx was named after a family who farmed the land. Interesting lady.
All the while I ate Cornish hen with spinach and white beans. Tomorrow, the rain will let up and the California sun will return. I keep thinking about dear Ellen. Precise, kind and a perfectionist. Thank you.