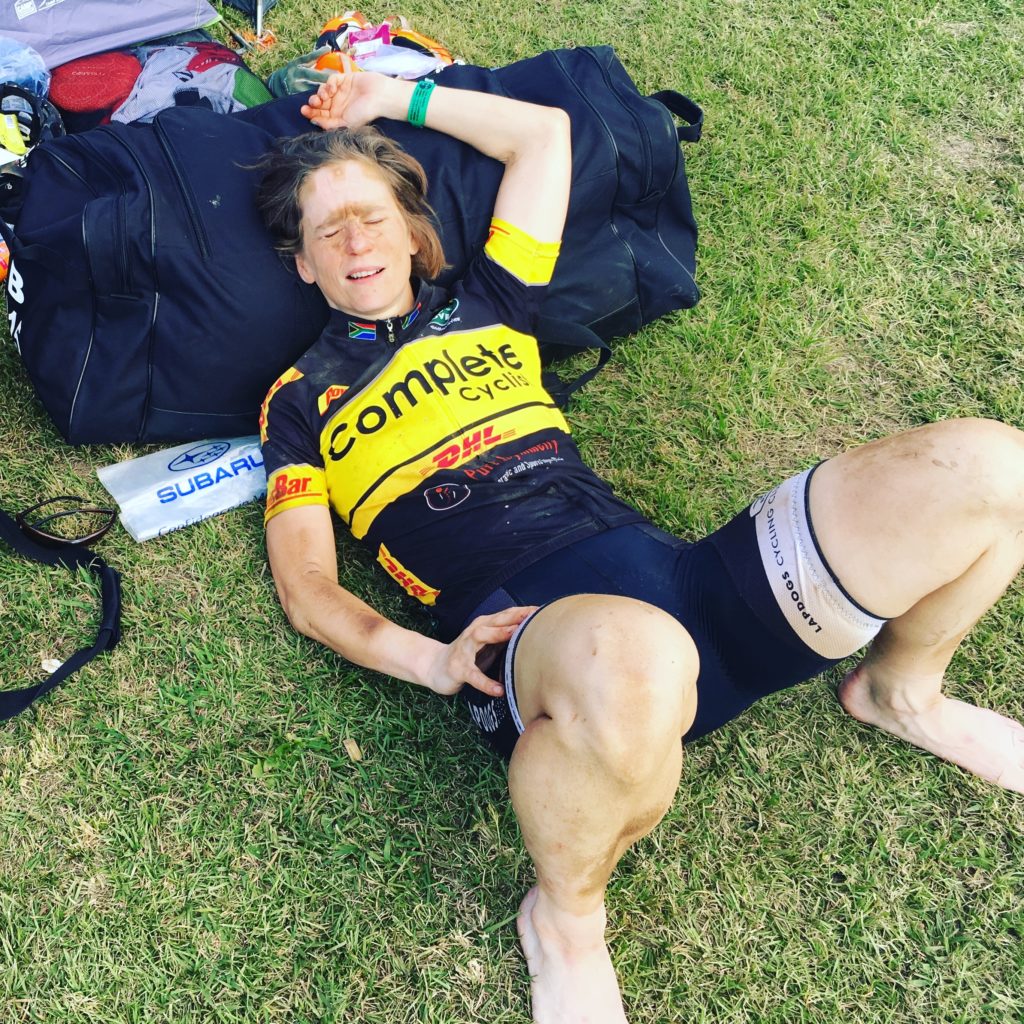 28 Apr

Day Seven: race family

Every time I ride past a team that has a flat or a mechanical problem my heart drops a little. That could be Paul or I. It's not like you'd be stuck with no help (sweeper trucks go by all the time to see if people need mechanical or first aid); and, we bring enough tools to fix minor issues, but sometimes your bike just dies, and what could be five hours of riding, can be much, much longer and painful. It's also bad for morale.

This is the second stage race I've done riding an Epic Carbon Comp by Specialized, and this bike has been reliable and smooth. Other than power washing off the mud every night and adding new chain lube, we've been problem-free. Others haven't faired so well.

A few days ago Paul stopped to help someone with a seized hub. The bike wasn't rideable. In these cases, the organizers will provide you a bike to finish your race. Nice! An English team that I've been riding with had a mishap today; one of the guys got knocked in the ribs by a branch, then shortly after a few spokes came loose and he ended up puncturing his tire and had to walk three kilometers to the water station for help. Ugg.

And worse yet, someone Paul had met went over the handlebars badly; A concussion, some broken ribs and a broken hand derailed the rest of his race. And several weeks/months of regular life when he returns home.

We're also noticing more bandages, burns and sores on people as the days ware on. Today, I heard about a woman who was throwing up on the trail. One rider walking past us without his jersey on; the skin was ripped off his stomach revealing a red streak.  "I'm not looking forward to the shower today," he says.

Paul even crashed in the mud today– he's fine everyone! A few days ago I was so tired, I rode right off the gravel road and fell into the ditch, landing on my elbow. The rest stop was around the corner. And on the steep climb yesterday, riders were so fatigued climbing that when they stopped peddling, their bike just fell over. They didn't have the energy to react and unclip from the pedal.

Yes, it's extremely hard riding this much and through these conditions, but it's so rewarding when our bodies recover; and that they can even do such amazing things. The suffering dissipates, and the bum sores heal but you're left with this feeling of invincibility.

Today was supposed to be an 'easy', or at least a 'rest day, but we're still constantly pedalling; it never lets up. Eighty three km of mountain biking is never trivial. The singletrack through the forest was especially nice; with my sunglasses on the pine trees were brighter and the burnt orange needles on the ground glowed. It was like a dream.

I'll be happy when we can rest in two days, but I'll also miss this nine day family we've created; like a family, we understand what everyone is going through; we are sharing things that only we know about and feel. Some riders bring their families, or the kids arrive at the end of the race.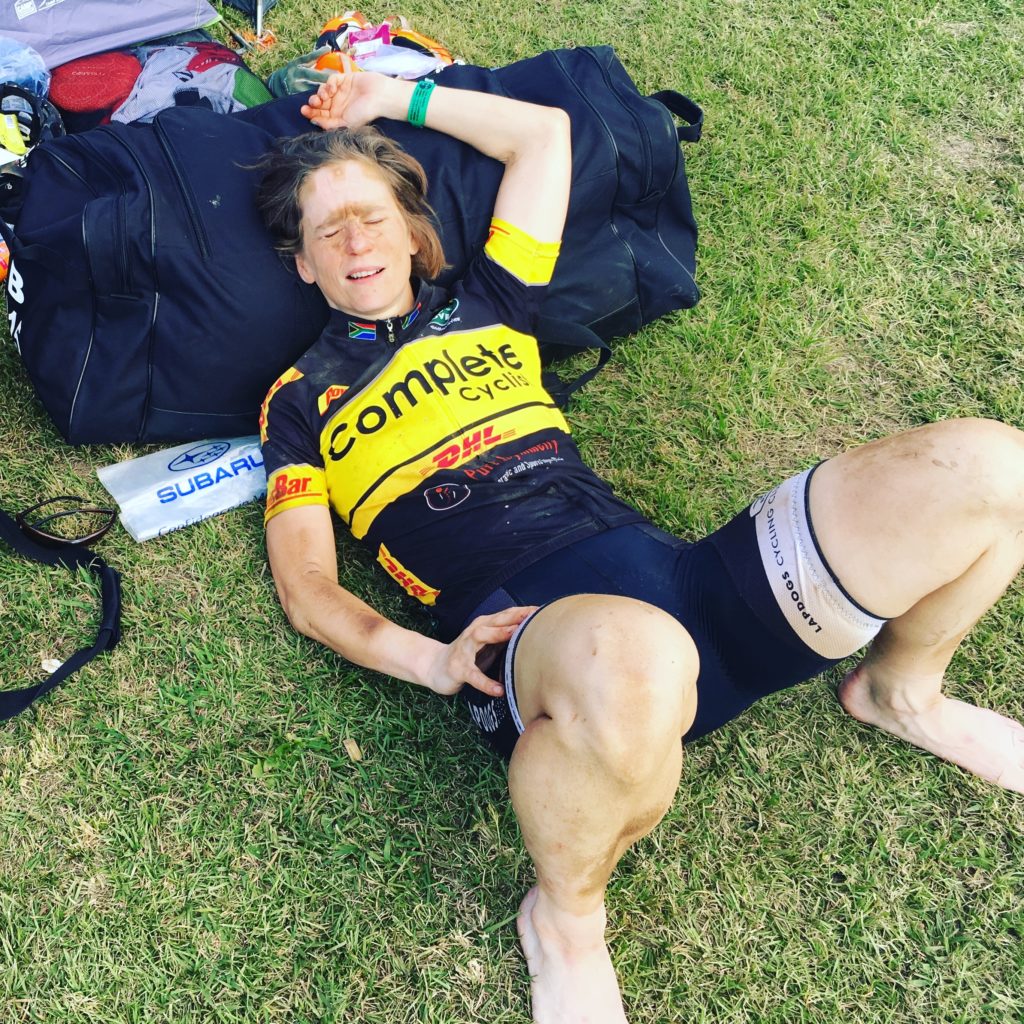 We also laugh; a lot. I asked Paul to pull my finger in front of a bunch of guys, and now, I've become the 'pull the finger girl.' Yes, someone yelled across the tents: 'hey Mel, can you pull my finger?'
See what I mean about family? There's people here I hope to stay in touch with and years from now say, remember, 'pull my finger?' Two more days and I'm feeling a bit sad that it will all end. Right now I'm on a bench in the meal tent, riders are hanging out talking, reminiscing about the day and getting ready to eat and then watch a few video highlights of the day. All of us get to reflect, together. Family.