16 Dec

Day six and seven: reintegration

Reintegration into the real world is imminent. Weighed in today.

Lost 2.5 pounds: inch off abdomen and a slice, about half inch, off the buttinski.

Healthy food and exercise aside, I'm convinced I lost wine weight. Tonight we get one glass at our final supper. At cardio max class I pushed it hard knowing it was only hours away! Cardio max is a high-intensity interval class: 2, 4 and 6 minutes on different machines. Time flies by!

Lunch with the gang over a hearty canellellini bean shrimp stew.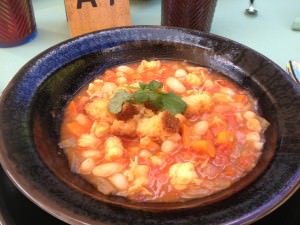 Chatted with Dr. Wendy about trying to stay healthy. She puts her snacks, a measured amount of almonds, for example, in zip lock bags. Portion control is key!
After massage and hair (hot rollers that made me look more Golden Girl than glamour girl), we congregated, about 12 of us that remained for the entire week, at a long dining table. And there it was, a hard-fought beautiful glass of red.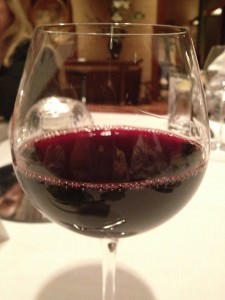 Avocado soup with lime and cilantro; wee apps before dinner.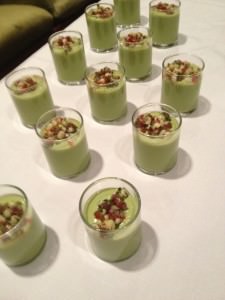 That night was a tasty tofu caponata with eggplant, tomato, raisins, pine nut and basil.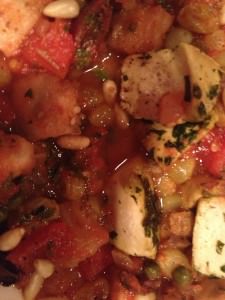 Tradition at the Door is also writing yourself a letter. You write about things you realized during your week, or things you want to change in your life. In five months, the Door sends you the letter.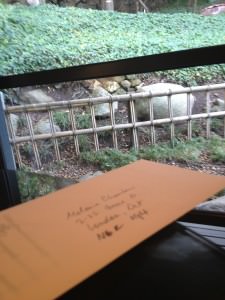 It feels like a camp tradition. "Dear Melanie…"
It's also like camp because you leave missing your new friends.
Thank you, everyone. I'm refreshed, blessed and inspired.
Finally, as if to say, you made it all week, now enjoy. They also send you off with a loaf of homemade bread. CARBS!
I'm shocked I didn't woof it down under the bedcovers when we got it last night. Mmmm.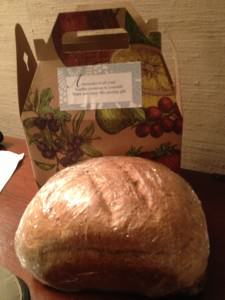 Today I'm in San Diego until I fly out. A day of "re-toxifying" at some craft breweries, a few tamales and cupcakes!