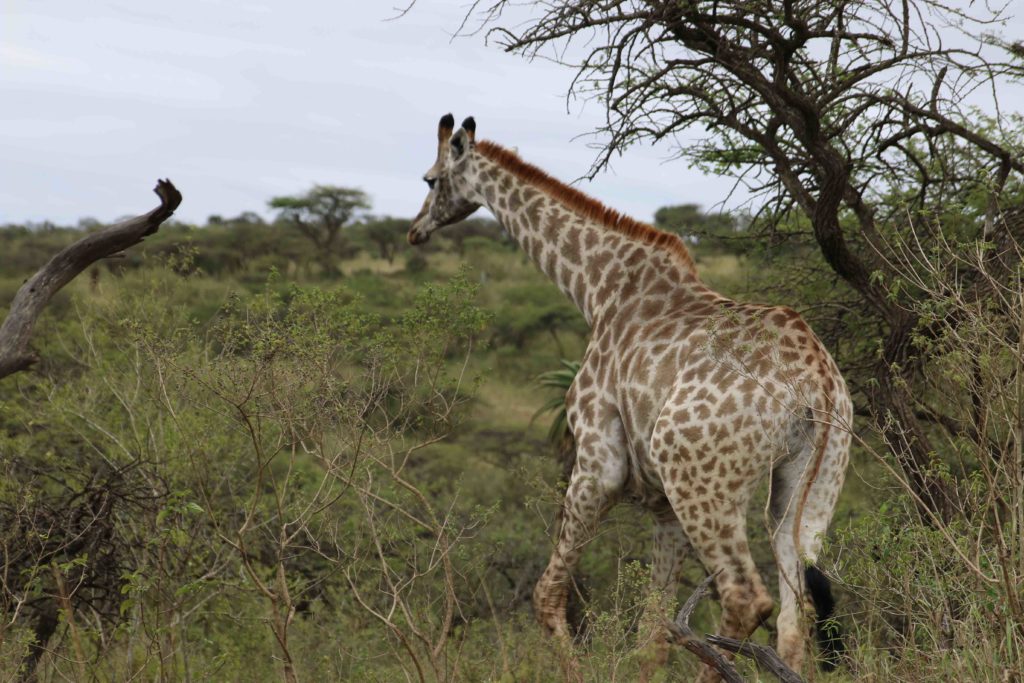 19 May

Farm Time in South Africa

After grabbing my driver's licence in Durban, I say goodbye to the city where I first began using Uber. Oh, and the incredible surfing and bunny chow.

On the road with my car, gulp. Driving on the wrong side of the road, I'm heading to Tala Private Game Reserve. I have no idea what to expect from this 'safari' experience. If I were a kid I'd transport my memory to Tarzan or some singing giraffes doing a Disney musical song and dance. But driving into the game park road, it's not two minutes when a giraffe crosses the road. I feel like calling up everyone I know! Did you see that? Scrambling for my camera, I'm overjoyed, jumping in my car seat. Awww. Look at those legs, and giant prints on your beautiful hind legs, and those two knobs on the top of your head. Must google to find out the purpose of those.

I dip into the restaurant for a quick salad and few glasses of wine; nothing like seeing some exotic animals with a buzz. I get to the counter only to discover the tour was canceled from the weather. Crappers. Oh well, as I head out, I spot some water buffalo and zebras. Again, mesmerising. Elegant creatures. I can't take my eyes away.

So, I head to the farm house I booked about half an hour away. I'm excited because the owner of Norton Farm offered to make me dinner and breakfast, something she doesn't do normally for guests; she'd make an exception, since I'm on my own. "Do you want lasagna or veggies or perhaps cottage pie?" Anything is fine, I replay in an email. Then, I email another message: "Did you say, cottage pie? Oh yes please."

Wow. I drive for an infinity down country dirt roads: rights and lefts, over bridges etc… It's in the middle of no where. Yowsah. I finally make it and the lovely Ingrid comes out in a pair of wallies and cozy navy blue sweater, followed my five doggies lapping at my hands before I even get out of the car. Heaven. We drive to the cottage where I'm staying: it was their farm manager's house before they turned it into a guest house. I'm on the third guest. It's a bucolic white washed cottage with fire-place, flowers everywhere, clean, terra cottage floors and rugs. Oh, and she places a basket down on the table. "I made you some muffins, and brought you some fresh milk from the cow." I want to kiss her. The muffins are still warm. I make a fire, write a bit and have a giant glass of creamy flavourful milk. I've never had a finer glass of milk.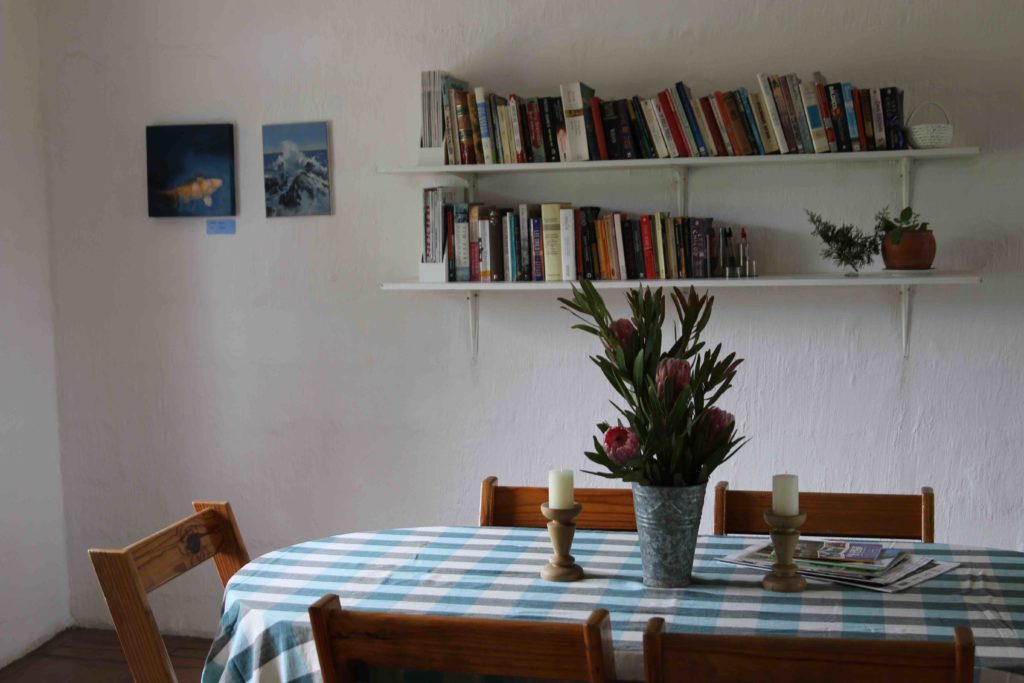 It only gets better. Around 6 Ingrid comes with dinner: cottage pie, much like sheppard's pie, with peas and two little apples pies and cream to pour on top. Ahhhh. I couldn't have been more happy if the giraffe from today was dancing in the kitchen. It just seems too good to be true. After dinner, to which I can hear the wind howl through the trees, I put another log on the fire and have a bath while reading Laurens Van de Post, 'A Far off Place." I have never felt more immersed in a book, or should I say, more in the moment, than here without internet, or distractions; feeling so secure, and cozy and relaxed, the words from the page are so easy to absorb. This all feels like a deep breath. I cannot think of another time I was so relaxed and satiated, and peaceful.
Driving to Lesotho I came across this store of extreme bric and brac and animals everywhere on the main road near Ficksburg. Strange but fun.