30 Jan

Five days in Lima

Elegant high-rises with giant security walls. This is Lima's Miraflores neighbourhood where I'm staying. The fortress walls, and iron gates are leftovers from an era of violence, not too long ago.

The country has a tumultuous history right up until the 90s when the leftist group Shining Path randomly bombed the city.

"We had a curfew from 12 until 6am, but we just used that as an excuse to party," says Huss Hernandez, an artist I met. "Now, people are coming downtown and socializing."

It's hard to imagine because outside is like a festival every day of the week in the city's main park along the coastline: Exercise stations, playgrounds, dog walkers (oh the puppies–so many kinds) and giant sculptures.

This is called Park Amore… meow!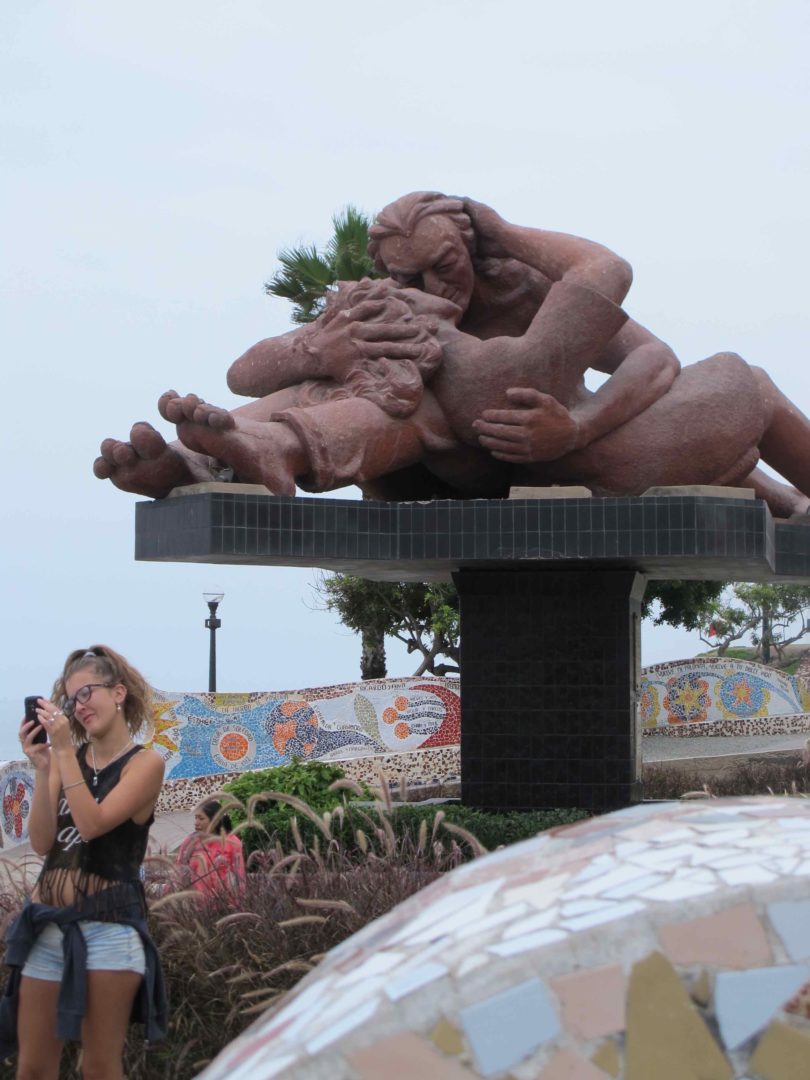 Not far up the coast, Barranco is adorable: a bohemian hood that used to be a resort area for the affluent Peruvians; the bright yellow colonial style houses have been turned into restaurants, cafes and shops. Walking down a sidewalk to the water, I stopped to check out some jewelry from two natives. Me shopping? Impossible. Bought some beautiful turquoise stone pieces, exchanged emails with one guy and moved on.
At night, the place is booming. In the main plaza, this guy was dialed into dancing — he has his own groove, no? But even more amazing was his kindness: instead of shooing away a drunk guy trying to dance with him, the dancer twirled him around. People can amaze me sometimes.
And the next best part of the day: walking through a rustic stoned walled restaurant leading to an open ceiling courtyard. It was the kind of secret-find that travellers only hope for. With the first sip of the frothy egg white and sugar, blended with grape brandy (pisco) I knew this place was special and Peru's pisco sours were the start of a beautiful relationship. My first plate of ceviche: thinly sliced onions, choclo corn (a variety of corn four times the size of regular corn!) and a single chunk of bright orange sweet potato (camote).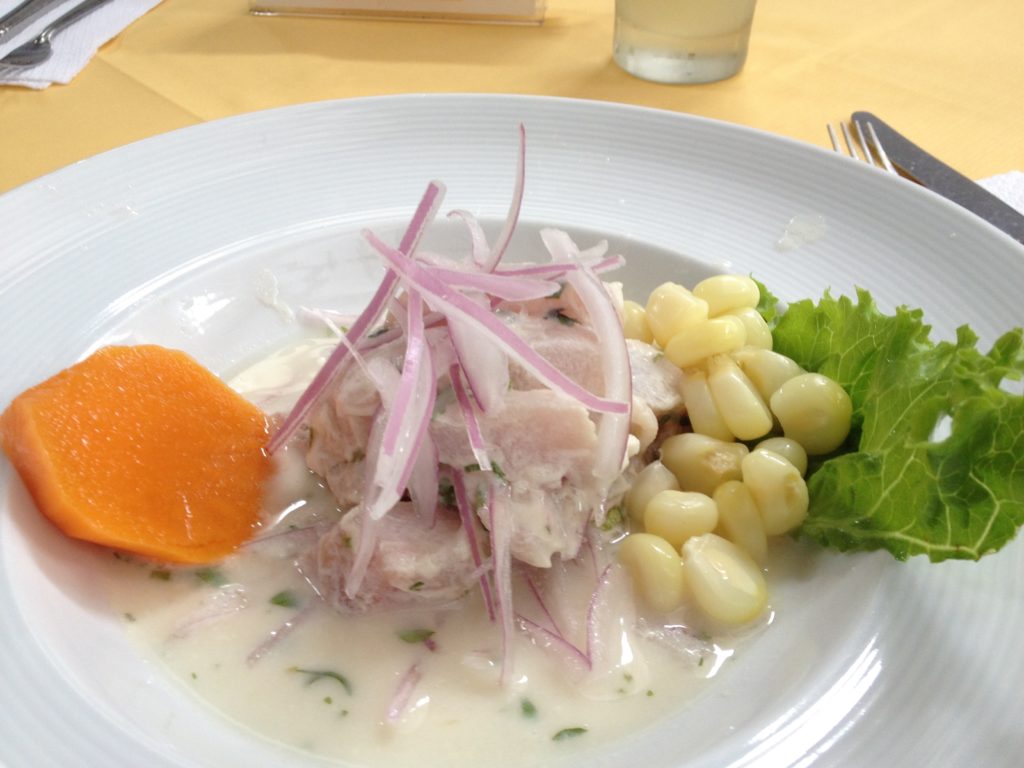 Lima's grey skies are infamous: 'we call it a donkey's belly," said a woman. True. Warm, and slightly humid, the sky is kinda drab most of the time. But don't let that fool you—I only put sun block on my face, and later that night I was cooked—lobster cooked. Two days later it hurts my shoulders every time I remove my backpack.
And don't underestimate the altitude—I'm tired—like really tired. Wait, is that the pisco sours? No, cause I can only have one before I hit the floor!
The second day I met with the host of a popular history program called Around the Corner. After an interview over coffees, Gonzalo Torres invited me out to dinner with his artist wife, Huss and son Benji—a young looking Woody Allen. I don't want to give away too much of what he said, but wow, Peru is coming alive and food is uniting a crazy diverse culture; there are over 400 tribes in the Amazon alone, mountain culture in the Andes, coastal desert, cosmopolitan Lima…
We ate humita, corn tamale with cheese, and causa: mashed potatoes and avocados are the staples, but the rest of the ingredients can change.
"Politics isn't about integrating these cultures – but food is. Food is the unity and the national pride. Food has raised our self-esteem," Gonzolo told me.
We hugged goodbye: "if you need anything, you know where we are."
Next day, I couldn't stop thinking about my upcoming dinner: Astrid and Gaston is the flagship restaurant of chef Gaston Acurio's restaurants. He is thee Peruvian food ambassador; the Peruvian celebrity chef now has nine levels of restaurants from fast food to haute cuisine of Peru's crazy fusions: avocado dip with fried won tons is an example of Chinese/Peruvian chifa; green pesto pasta is Italian fusion; sashimi with soy sauce is Nikkei–Japanese/Peruvian!
Astrid and Gaston's cuisine is nuvoandina style — a food movement that started in the 80s, Peruvian chefs began to mix traditional Peruvian ingredients (birthplace of potatoes–3,000 or more varieties) with all the other international cultures that live here. I don't want to give too much away, because I'm writing about it for a story, but I had the most incredible 10-course meal of my life. Little puff balls of avocados that explode in your mouth; a cube of chicken marinated in a hot chilis sauce… unbelievable.
Each plate included a symphony of textures and tastes I've never experienced before. Leaving the 300-year-old farm house turned restaurant, a full moon shone down on the white walls. The entire evening was surreal. I will never forget it.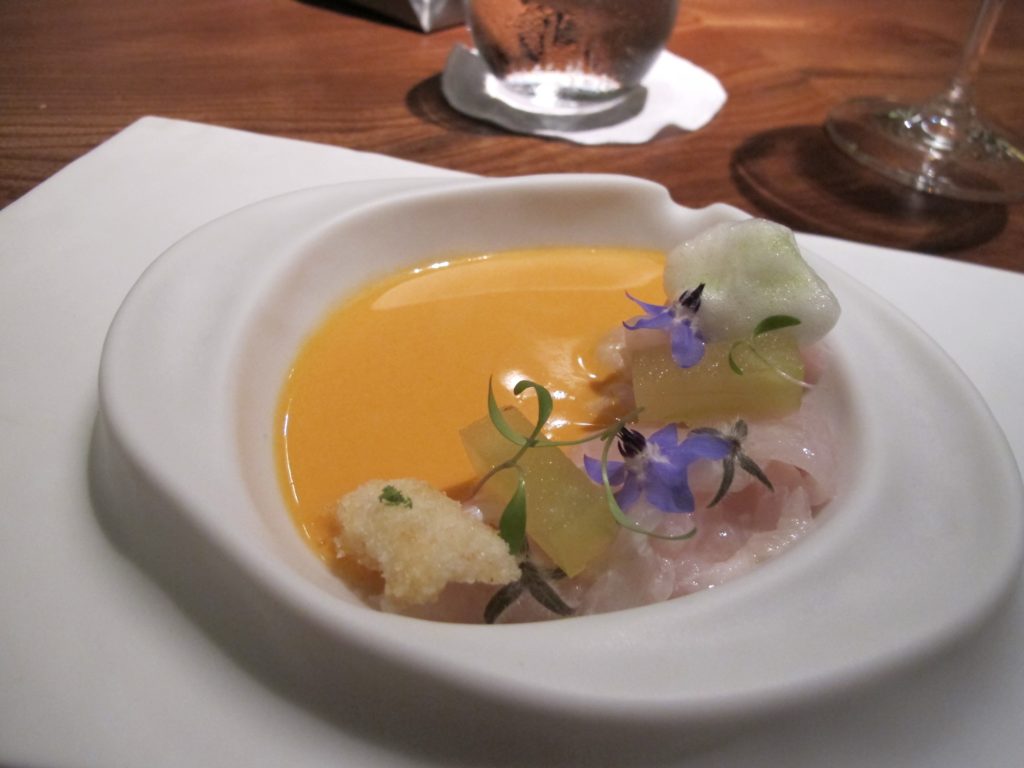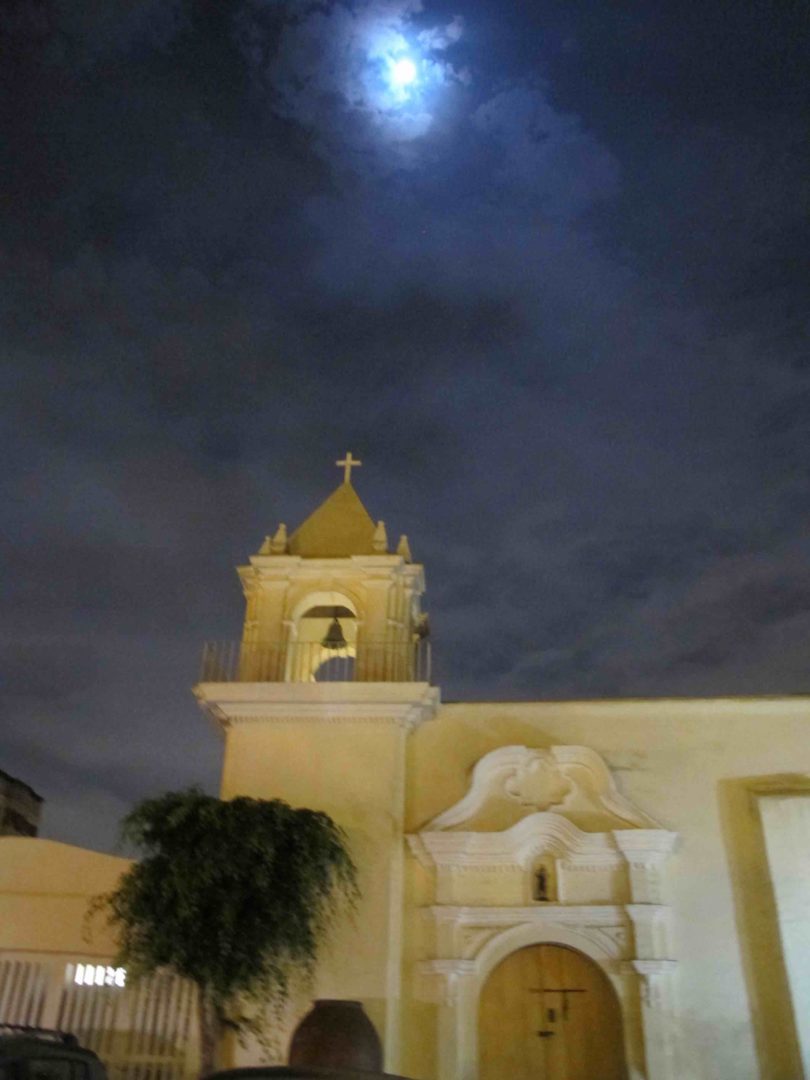 The next day was time for a new neighbourhood: Central Lima. Biking is out of the question here—nutso drivers who do not stop for pedestrians even if you're half way across the street; and the buses are a bit obscure, so I've been walking, but from the coast to the centre is quite far, so for $20 sol, about $10, I went to Central Lima to see Plaza de Armas which is the centre of the 16th century Spanish settlement and continental empire. None of the original buildings survived, but there's a fountain from 1650.
This part of town didn't interest me; honking cars grid-locked; filthy and touristy. Free pisco sours at one plaza-side restaurant wasn't incentive enough to stay, but not before heading to a market. Yikes—cow hearts make the tasty anticuchos street meat, but the sight of hanging flesh and the smell had me running. Ok, back to Barranco.

By day three it was time to see some more culture—everyone kept telling me about a former motorway –turns underneath is an ancient civilization predating the Inka's by 1,000 years. That doesn't happen every day in Canada. Huaca Pucllana is only half restored –it will take another 30 years to excavate the rest, and about 80% is original. The entire pyramid structure is made of mud adobe style bricks—stacked like a bookcase to withstand earthquakes. And don't worry–it doesn't rain in Lima, so it won't wash away!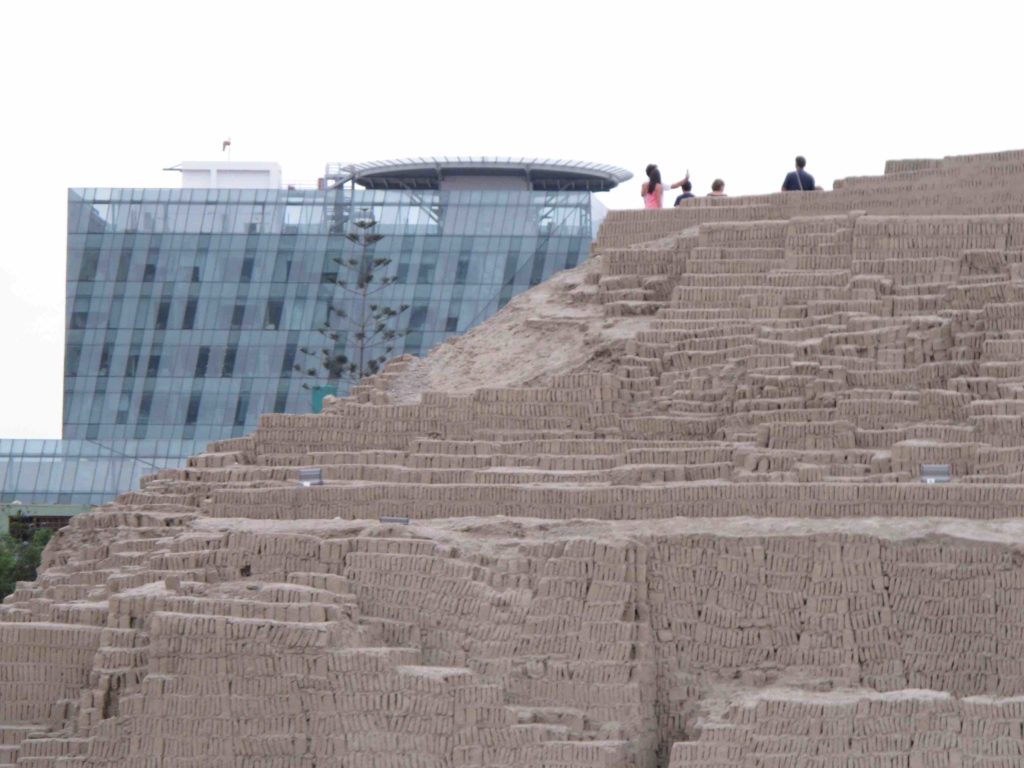 Today was museum time. Larco, named after the collector, is a museum for those who love sex, and sparkly things like gold funeral plates, foot-tall gold hats, nose plates, fist sized gems on precious stone necklaces, dangling gold earings, intricate gold breast plates. Sex: a room full of pre-Colombian civilizations getting it on – and many statues of men with big, nay, larger-than-life, penis'. Apparently the sex was paying homage to mother earth: fertilizing the earth, if you will. Planting the seed. Sewing the seeds of love… I will stop now.
I stayed for lunch at the museum's restaurant for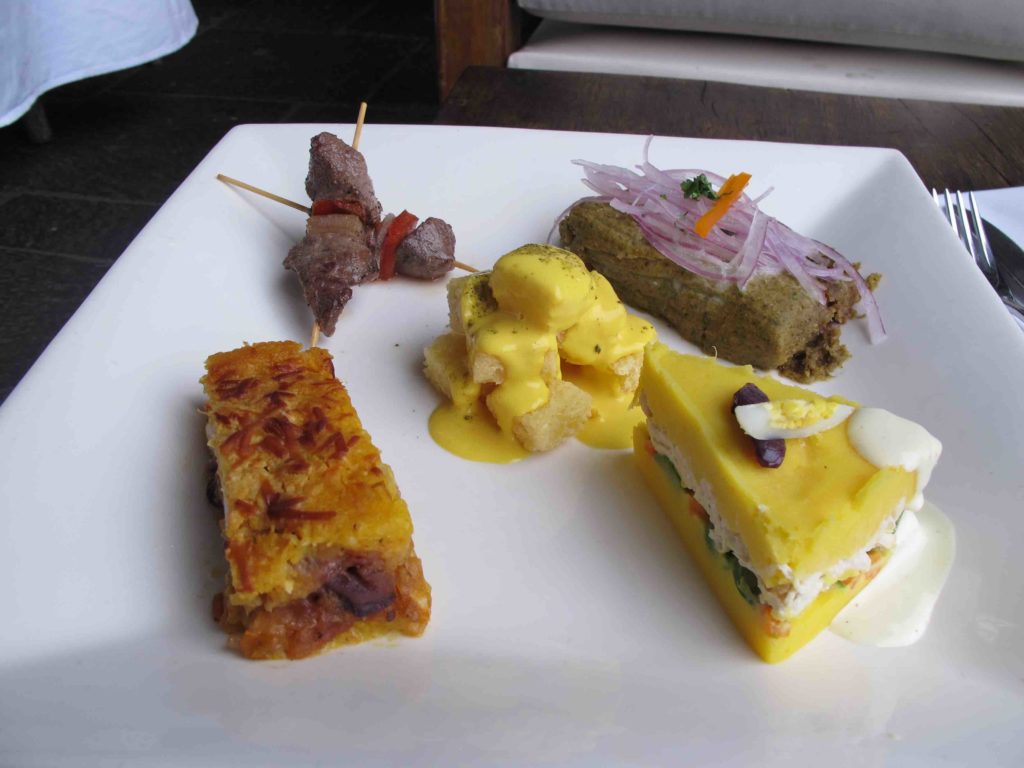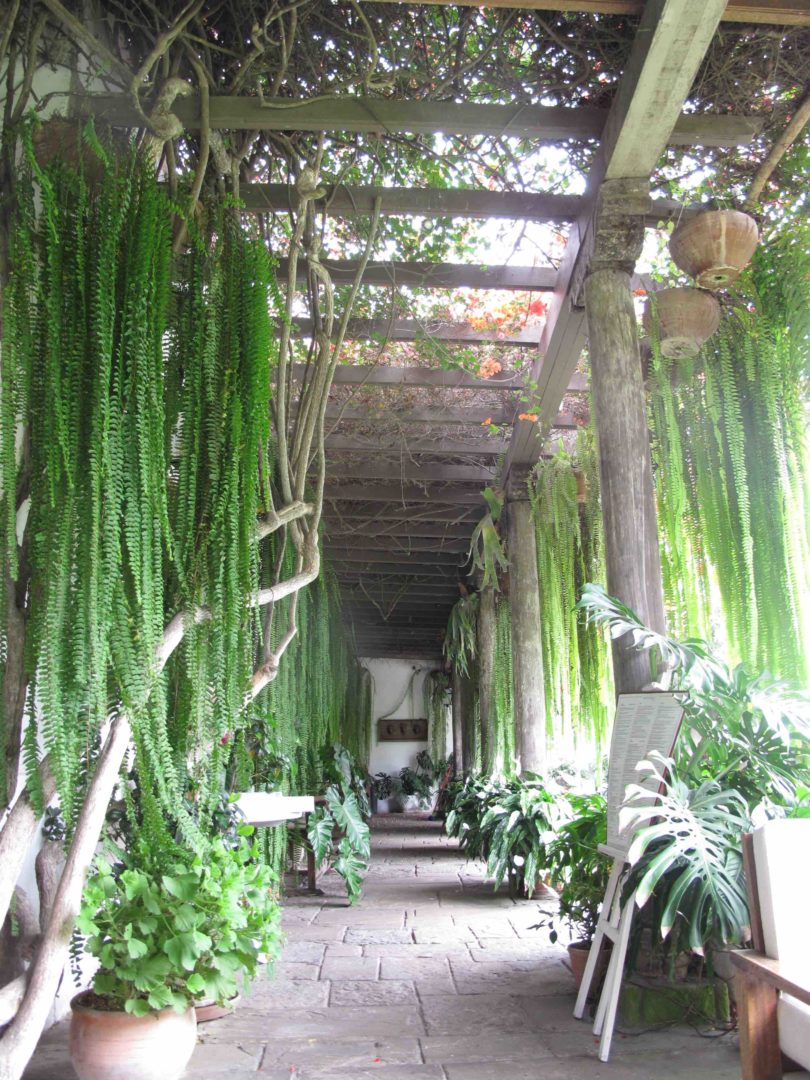 a sampler plate: how many ways can you eat potatoes? One tasted like a Chinese dumpling (sweet beef inside) but it was made from mashed tatters; another was a tamale with squeaky cheese (queso fresco); skewers of meat and causa (mashed tatters and avocado) – this one had asparagus.
Roll me home!