15 Mar

Grubs, alligator and monkey on Amazonian Menu

Iquitos. Capital of the Peruvian Amazon. A city only accessible by boat or plane. Impressive.

Little motorcars buzzing through the streets outnumber people. Busy. Yet, imagine floating homes on stilts; and decrepit Colonial homes with colourful Portuguese tiles, leftover from a rubber tree boom in the 18th Century. Walking down the main street in this city of 600,000, all of this is completely overshadowed by The Amazon River.

The 'lungs of the world,' or 'The Sea River,' is 7,000 kms of river that runs through four countries and has the largest mass of water of any river in the world. "There are tribes hidden in the Peruvian Amazon that we don't even know about yet," says our river guide. It's that big. Can you imagine a place on the planet undiscovered?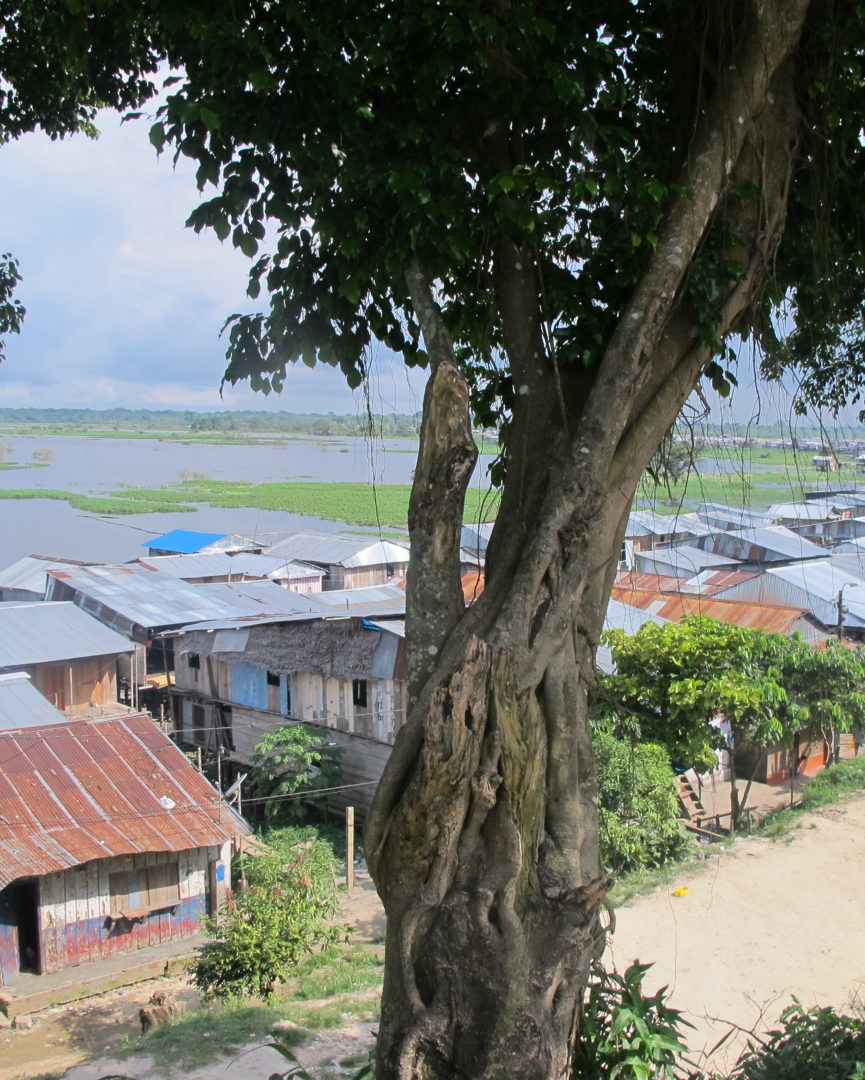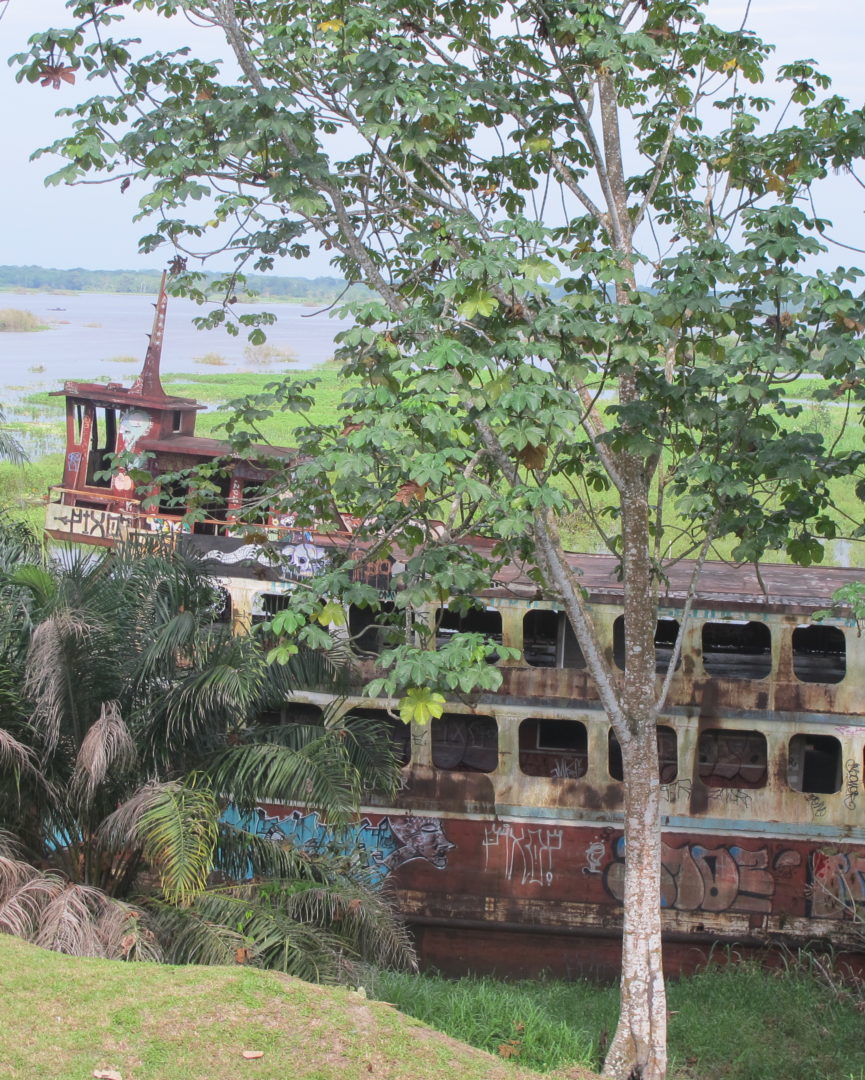 As we spend the afternoon on the river boat, and that is not the river boat above, myself and a Chinese couple from New Jersey, it's a lot to take in: pink dolphins do somersaults in front of us, old rusted ferries reveal the rubber boom collapse, and birds of all colours flitter around. We visit three rivers that intersect: the Itaya, Nanay, and of course, the nightly Amazon.
Here is a cool picture as we cross the from Nanay into the Amazon. The Amazon, to the left, is muddy because it's faster flowing. Amazing, right?
I feel like I'm on Mars.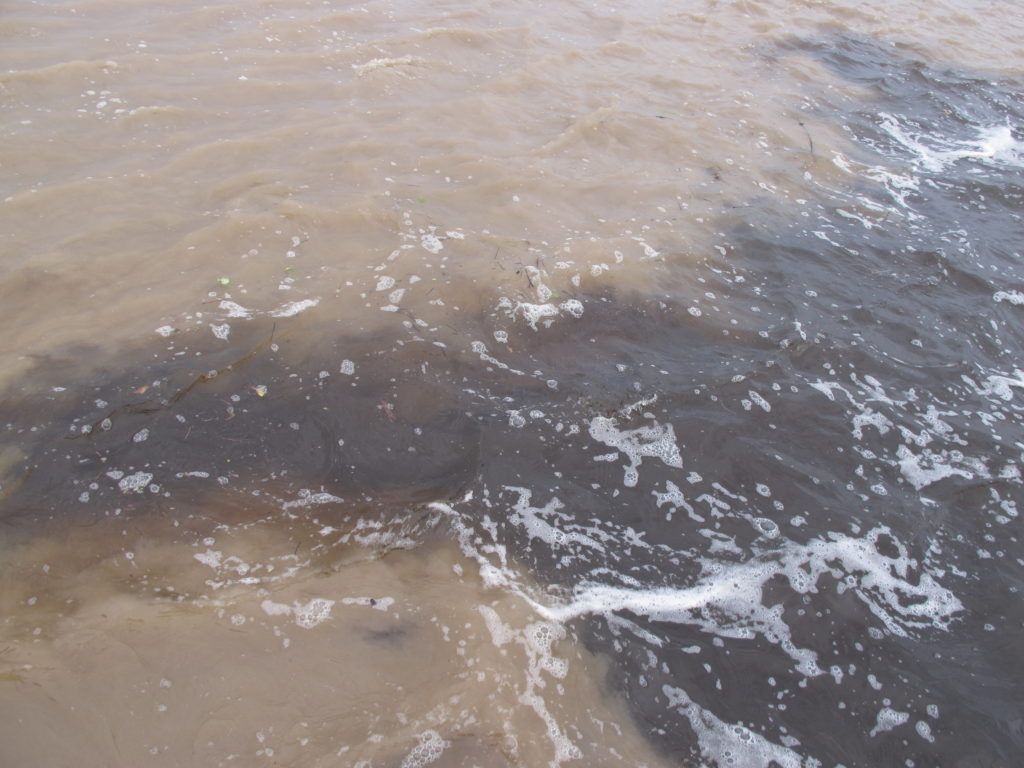 And it all started at the Belan market. Well, before that, it started at Dawn of the Amazon, a tour company owned by an American who kept returning for many years and then fell in love: "She wasn't going to move to the states, so…," says a grey-haired sweet man, Bill Grimes. www.dawnontheamazon.com
I emailed him last night looking for a day tour and got a response minutes later. Et voila. That's service.
Over some wicked coffee at the cafe of the same name, we chatted about the Amazon at bit: "It's never as much rain, mosquitos or heat as everyone thinks." Agreed. But, it was about to get really freaky.
Iquitos is made up of four neighbourhoods and Belan, one of the poorest, is known for its food market and floating homes, about 2,000 of them. Our little group began with the exotic fruit and moving to odd animals, we then finished with medicinal herbs and medicines of the Amazon. Many are true herbs, but others like the potion called the Underwear Breaker, promising, well, you know, breakage of underwear, seem a little flaky. You just can't break underwear! Silly potion.
And, like a true traveller, I tried the local cuisine.
The grub, called suri, was barbecued with a bit of oil and salt. Chewy on the inside, like a paste, and then crispy on outside. Don't eat the head. I really didn't have a hard time eating them–despite my face! Well, ok, I had to forget what I was eating, but logically it is healthier than any packaged crap we buy a grocery stores. Seriously. And for affect, they place the live ones in a tub of sawdust before grilling. Wiggling around in there all squirmy-like is enough to make anyone lose their breakfast.
Here are some more –albeit more mainstream –market samples. I am not putting in all the names, but suffice to say, the white fluffy stuff in the mug is called Poncha and I could eat a boatful and come back for more of this whipped egg whites, and sugar topped with dark beer.
The one in the bag is mashed aguaje fruit–touted as the next super fruit! Then, how about some shredded heart of palm. I've had it fried with shrimps…yum! Reminds you of pasta, right?
But, I have to say, it was incredibly disturbing to see wild animals butchered like monkeys and alligators. There is no getting used to this. It's just wrong.