08 Mar

Peruvian beach to mountains

Paracas National Park, which has been mined and scrapped of most of its salt–this is a theme I'm discovering throughout Peru, is now a desert on the ocean. "It hasn't rained here in over 100 years," says our funky Jamaican/Peruvian guide. But, this contrast makes it a fascinating place to be: simultaneous dry mouth and ocean-spray face.

Before and after photos.

At the Cathedral, so named for its former arch, in 2007 when Ica was hit by a huge earthquake, the arch and rock collapsed into the ocean. But get this: those chunks turned up on a beach further down the park.

These are the rocks that washed ashore at the red beach; red from lava rock!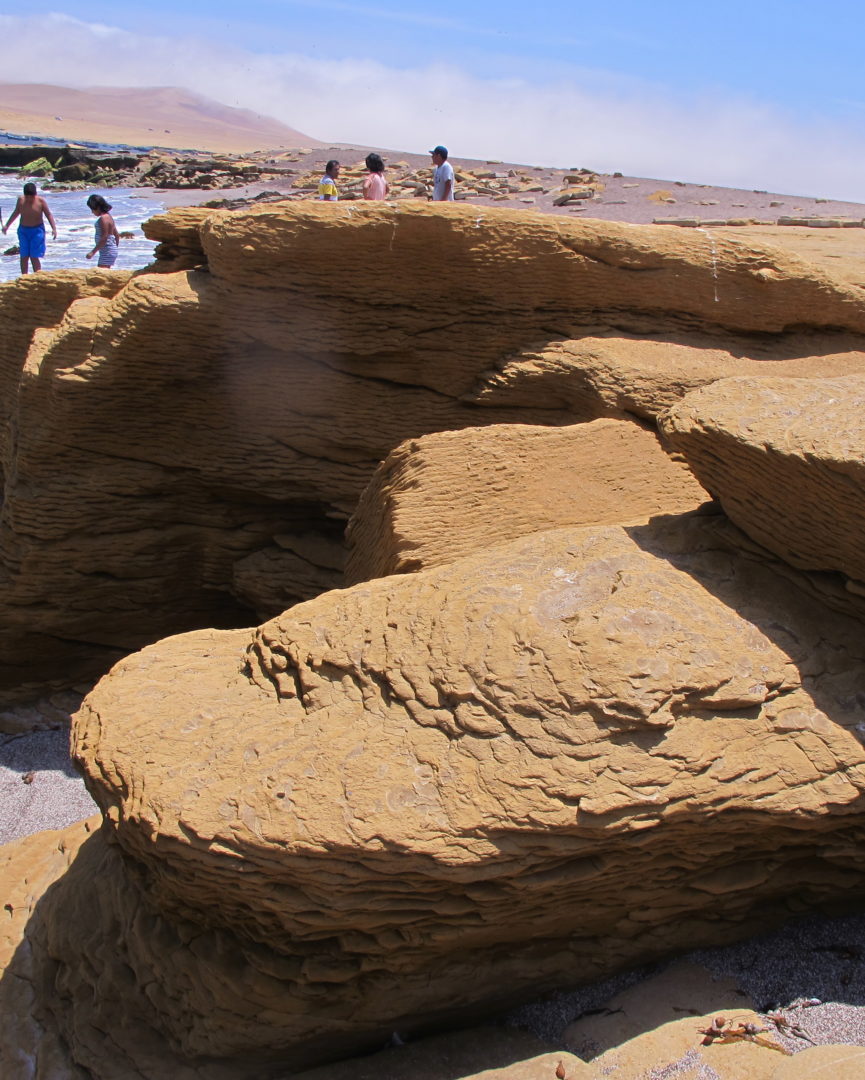 It was lovely to meet a Dutch 25-year-old on the bus. Frig, forget her name, but it was the kind of meeting, that given more time, we'd be friends. She kept talking about living in the moment–good reminder. Thanks Dutch girl.
I took another bus to Lima (about four hours) then an over night bus on Cruz Del Sur–reclining seats and personalized movie, oh, and a white bread and ham sandwich. Dreamy.
First steps in Huaraz, I almost froze. Wearing a beach dress, this place is lush forests, rain and cold! Love it.
I arrived at 6:30 am and my hostel, Olaza's, picked me up and I decided on a hike with a German couple right away! Laguna Llaca is 4470m in the Huascaran National Park (Western Andes) and 27 km from the centre of Huaraz–a hiking mecca! But it's rainy season so it's really quiet.
We hired a taxi from the hostel (not a cheap option at 150 soles–$70 CAN–but split three ways is a bargain I guess). We drove through town and then a series of little villages up a steep muddy road–it is rainy season after all.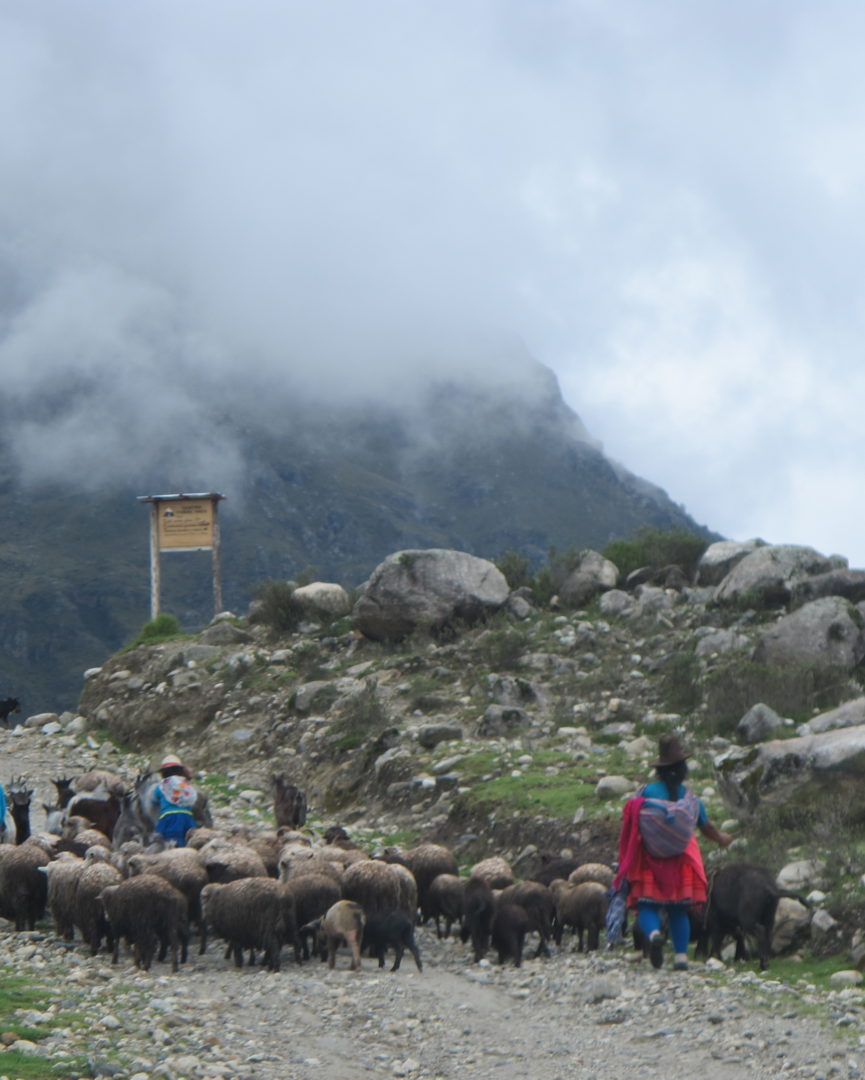 The taxi driver, in his black dress shoes, walked with us part of the way, then pointed in the general direction of the lakes. So, we walked, and then we walked more, and more. You get the idea. Taxi driver said hour or so, but with the altitude, the three of us had to stop every few steps.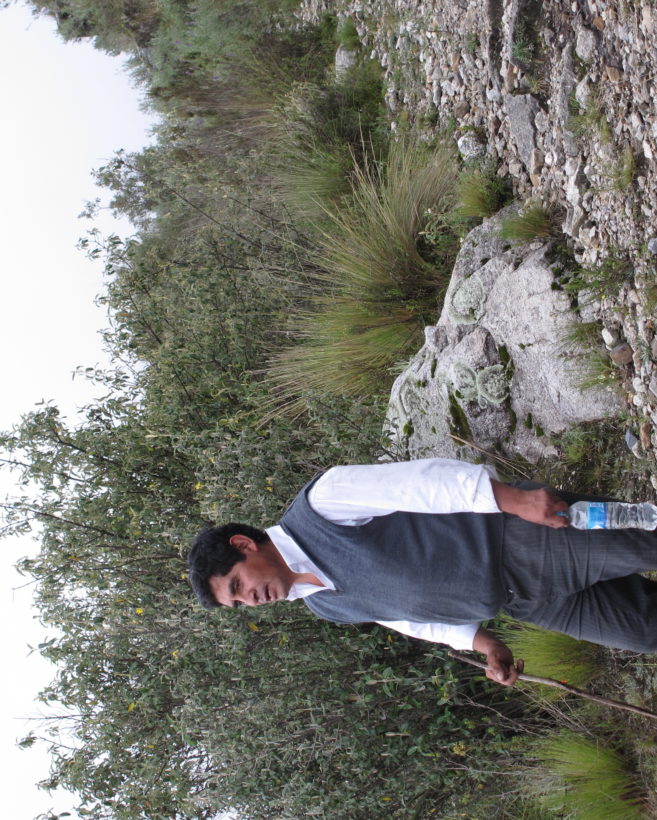 But it was beautiful. Gushing river, and snow peaked mountains, and sheep. Oh the sheep. And you could smell the cyprus and pine. Lovely.
And, beautiful field flowers: purples, yellows, reds… they just popped out from the grey rocks.
Elegant little guys.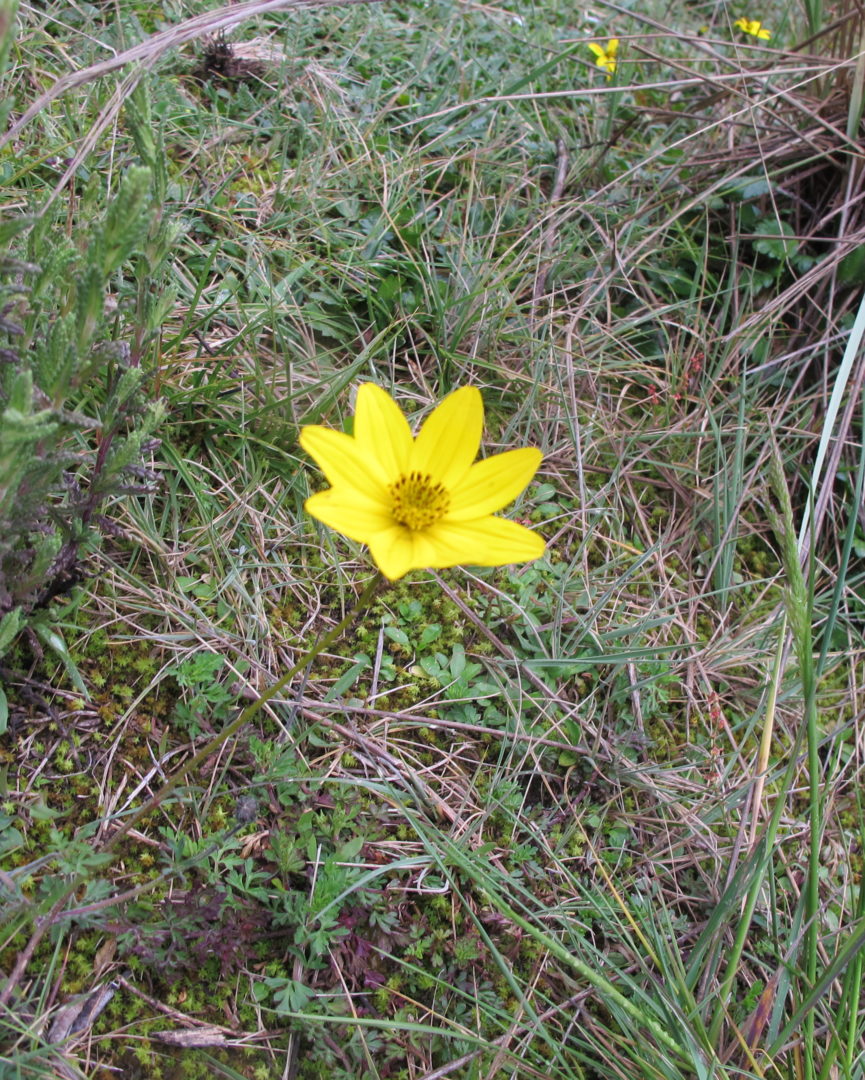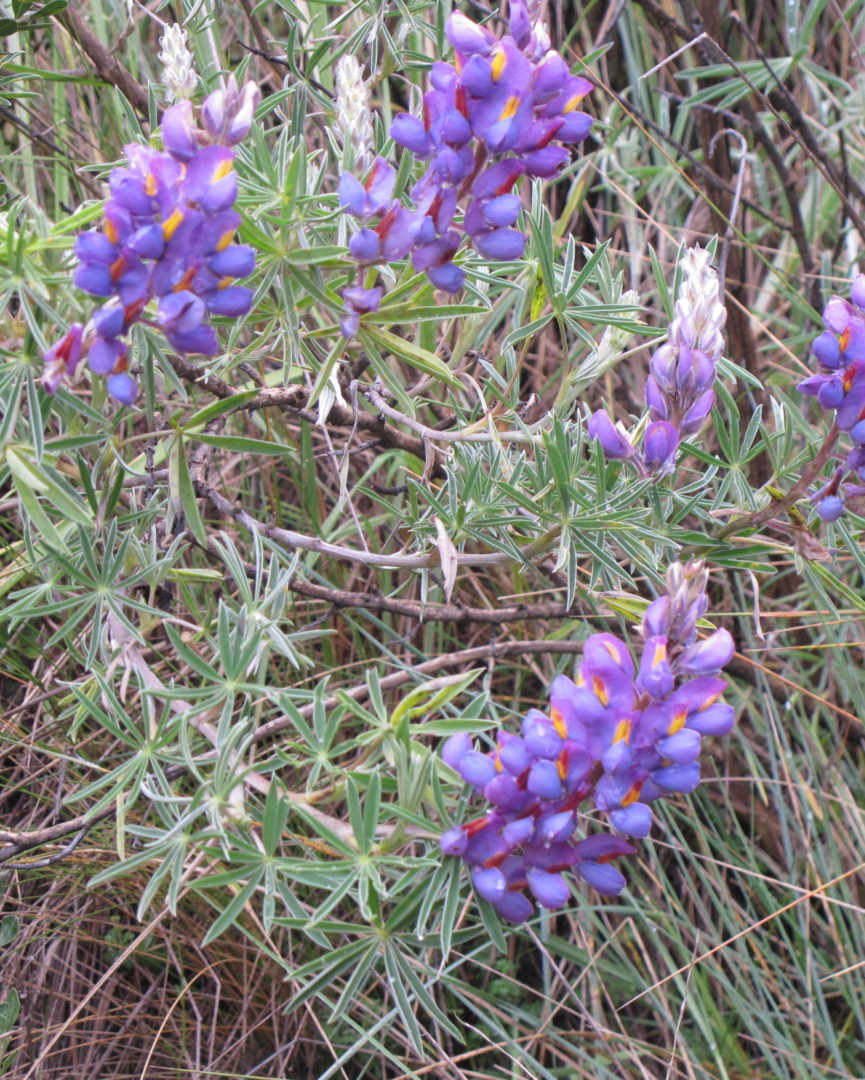 Almost meters before the lake, the fog rolled in. Heavy fog. The kind of soupy mess where you can't see in front of you. "What do you think? Should we turn back?" asked the German girl. "Yes."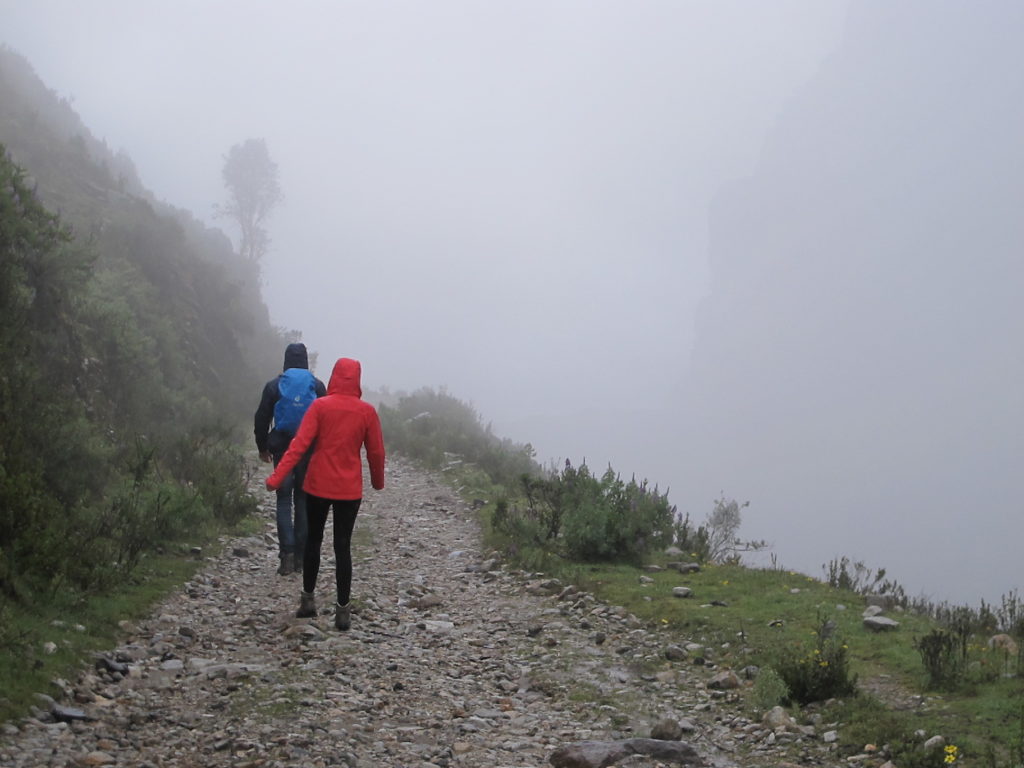 So, we made our way back, but not before getting a bit lost. It all looks the same! Four hour hike. Wow. I returned back to my hostel–did I mention they have racks of National Geo and books? And, in the breakfast room there are sofas and a fireplace. Guess where I am right now?