08 May

Plastic art and birds — Sunshine Coast

Today Angie, my friend's daughter, and I explored north of Brisbane. Bribie Island is a beach town lined with ice cream and sandal shops. Woorim is the town on the opposite side of the bridge with this beach.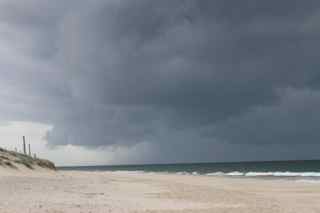 Salt air and sand between the toes were divine as we walked into a storm. Sure enough, it poured. So much fun walking bare feet in the rain.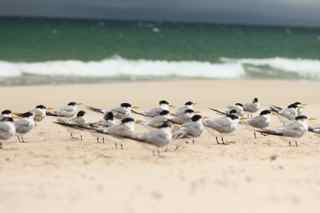 Came across these birdies (I will find their names–well, not each one because that would be entirely too time consuming). Then, I chased them, below. Meany.
And then there was none…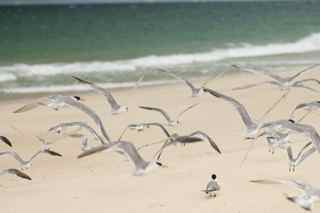 These are beaches like I have never known– stretches of sand, forever.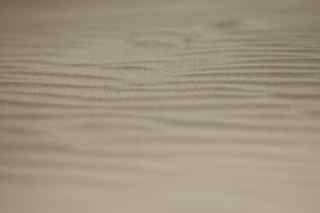 We also ducked into the Seaside Museum. The exhibit, Plastic Ocean, was a collection from artist Tony Rice–pieces made entirely from plastic found on the beach. In some, he creates the structure of an animal from bamboo and fills it, the internal organs, with garbage.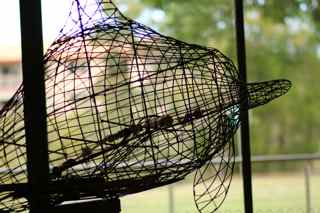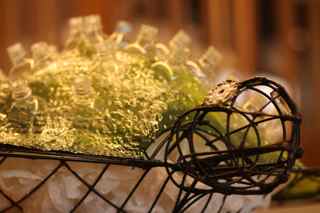 A turtle made from water bottles and bamboo.
In other pieces, Plastic Man, the men are made only from garbage. Needless to say it's a strong commentary about how our oceans have become giant dumping grounds.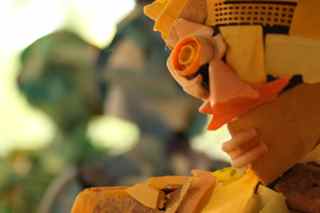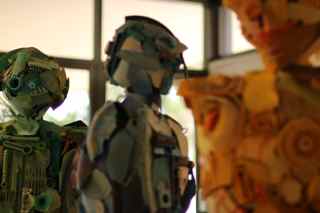 Bottle tops. So many bottle tops.
Used toothbrushes. Hmmm, this thing is old–where do I throw it? Ahh, how about right here!