10 Jun

Porto: pastries and Port

Arrived on June 10. It's Portugal Day and the town of Porto is shut down–except for cafes serving port (fortified sweet brandy wine) and pastries like famous custard tarts (pasteis de Belem). Curse my luck!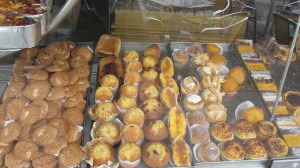 Arriving on little sleep, luckily, getting to my apartment was easy–a short half hour metro trip.
What a concept: a metro joining the airport to the city centre (psst, Toronto, that's a dig).
I then meandered down the street, and down the hill–Porto is built on a steep hill that leads to the water. Ribeira is the old downtown full of shops and goodies. Found the train station that is coated full of Portugal's famous blue tiles called azulejos, Arabic meaning little polished stone. The azulejos in the station depict daily life and historic battles.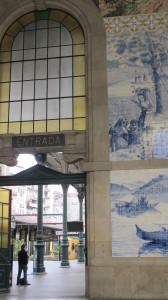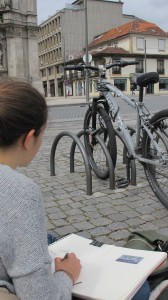 Further on, I found students drawing. Tons of them. This cool kat was sketching her bike.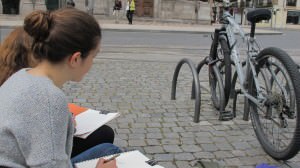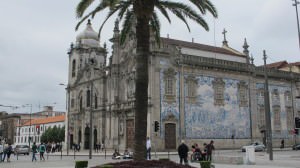 Azulejos…beautiful.