05 Mar

Solace and the birds

I haven't changed clothes in two days (bra, sports underwear and a cheap summer dress); Ditched the sandals; feet black. I smell like sweat and sand. Simple.

Dumped my human-being-sized backpack into a seaside room, then hit the beach for calmari, ceviche and a strong fruity pisco sour. What is better than lime juice spiked with hot peppers and fresh fish? Oh, and red onions. As the buzz sets in, looking onto the beach as the sun sets, the tourists have scampered back to their rooms, and I feel alone. But, in a good way–like, I don't need a single thing. Dirty feet and happy. But, I have to say, this kind of relaxing makes me really restless. I cannot sit.

Today, I jumped back into the tourism-maelstrom. Packing into a boat, we headed to Isla Bellestas–the poor man's Galapagos, as Peruvians call it. Half hour in and there's a giant candelabra etched into a sand-dune island. "We don't know who put it there, or why, or when," says the informed guide.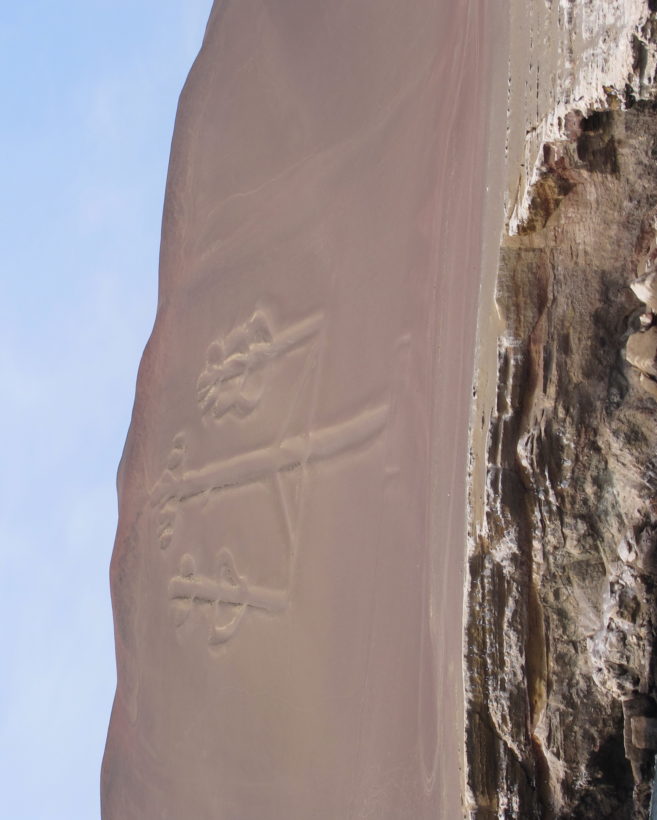 As we get closer to the bird island, really a series of rock arches and a slab of smooth dry rock, an occasional sea lion pokes its head up and flips back into the water. It's so cute; I have to stop myself from cooing. "Oh look at the babies… wittle wee baby lions, yes you are, yes you are." But, I stop myself.
The guidebook says to wear a hat to protect against the inevitable shit storm from the birds. Thousands upon thousands of birds live here. I think the rock looks black but then realize, it's coated in birds. And then, the smell. J. Murphy this place reeks.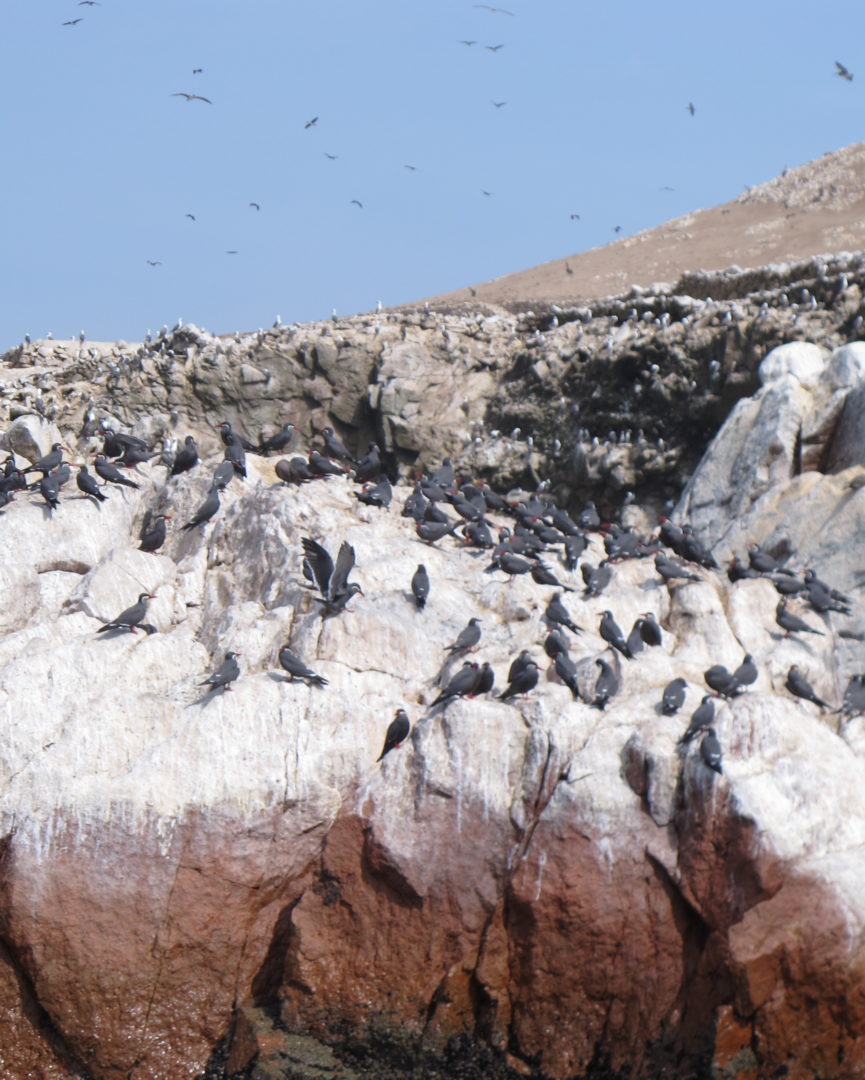 But in the little alcoves and arches, you can hear whining. Sea lions! So many sea lions. Big fat noisy ones; bitty black shiny babies. Adorable. Sorry it's fuzzy. It's hard to focus when the boat is bobbing up and down.