30 May

Slowing down in Tasmania

Tasmania is slow, and bucolic. It says 277 kms to Hobart (main city) from Devonport (where the ferry The Spirit of Tasmania lands), but it takes days to reach with all the cool distractions along the way. Roads curve and turn like mad; solitary beaches, craft breweries, wineries, and sunsets.

Here are a few major stops en route to Hobart taking the east coast route.

The dew was lifting off the grass as I saw this guy. It's almost winter here so the mornings are quite chilly– frost on the ground.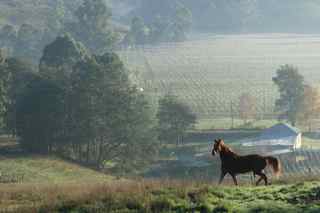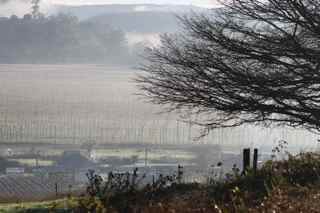 Outside the town of St.Helens, a solitary beach. Many of these along the East coast…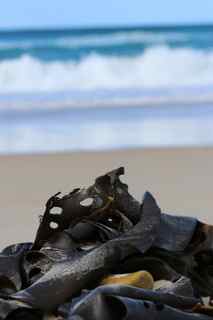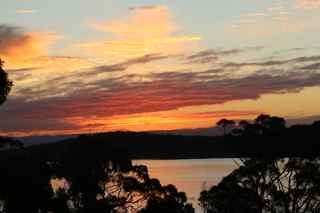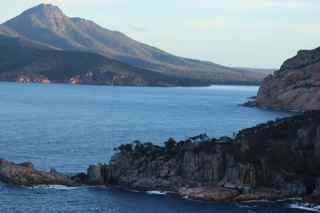 Amazing brilliant sunsets on east coast near Freycinet National Park; Tasmania's oldest park (1916). Taken outside my camper van.
More park shots…Wineglass Bay around the corner–named one of the top 10 beaches in the world.
Having some tasty craft brews at Iron House Brewery. The porter –dark glass–tasted like chocolate. Mmmmmm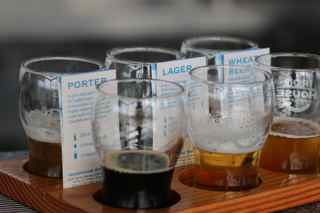 An hours drive outside Hobart, Van Diemans Land in Port Arthur, is a former penal colony. Remember  U2's song in Rattle and Hum?
Home to reoffending British criminals, it was more of a community than just a prison. Instead of physical abuse, wardens used more psychological tactics–more food for good prisoners–to rehabilitate the prisoners.
The colony also had a boys prison– the youngest was nine! Turns of the kid stole something and was sent from British to Tasmania for seven years. He stayed till he was 43 then lived the rest of his days in a nearby cave.