01 Jun

Tassie Trails and tales

I want more time in Hobart, Tasmania's main city in the south. For a few days, I drank world-class whisky, mountain biked the north south trail that skirts along Mount Wellington, walked through a Saturday food and craft market and met some amazing people…

Trying on a vintage dress. Good idea for a Tassie winter. Lots of rain and fog. Reminds me of Vancouver in the winter.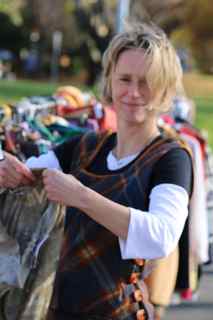 Saturday market. Heaps and heaps of goodies. The wood carvings, especially from some rare Tasmanian wood, is soft and elegant.
The growth rings, or lines, are minuscule and delicate. Huon pine is an ancient native conifer and one of one of the oldest living trees on the planet. Some trees in the Tasmanian rainforest might get up to five thousand years.
The gang of Tassie. Don't mess with this bunch. Came across them on the trail and they whooped my ass.
Cheese, please!
Bridgewater Jerry, the name for the fog covering Hobart, that covers the lower valley in Hobart; at its thickest, you can't see your neighbour's house!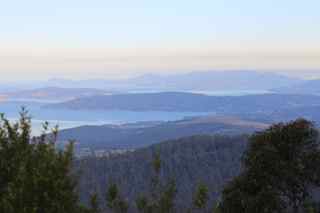 After the market, ride. The North South Track climbs up the side of Mount Wellington (about an hour), then it takes another three hours to descend through four kinds of forest types including rainforest. Smooth, fast berms, and switchbacks: Let the brakes go and fly. This is one of the best-groomed singletrack I have encountered.
This is a view of Hobart from the mid point of the trail.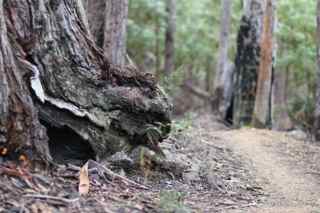 On the trail… smooth as buttahhhh
And to cap it off, a night at the Lark Distillery for some amazing whiskey.
My travel buddy from Manchester. We drove from the east coast to Hobart together. So much fun having a friend en route. Sweetie pie.