07 May

Those on Glass Mountains shouldn't….

More hiking outside Brisbane, because really, there isn't too much to do in Brisbane other than shop for bad clothes! Yikes, did I say that? I'm not too keen on their style. But hey, who am I to talk? My reasoning is that Aussie's must wear uniforms to school– and that means they cannot wear a scarf, or piece of jewellery. Heck, they get expelled if they dye their hair. So much for self-expression.

But I digress.

We drove north of the city to The Glass Mountains. It was the series of 16 volcanic crags that I saw from the plane–the ones that rise dramatically from a completely flat surface and shoot back down.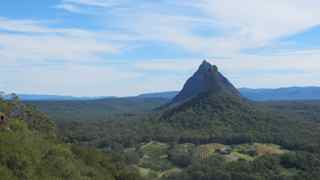 Tres cool rock climbing opportunities and caves.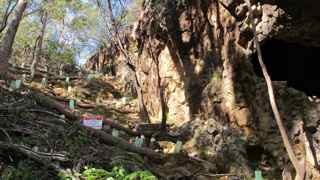 It only took us less than an hour to reach the peak — but what a view.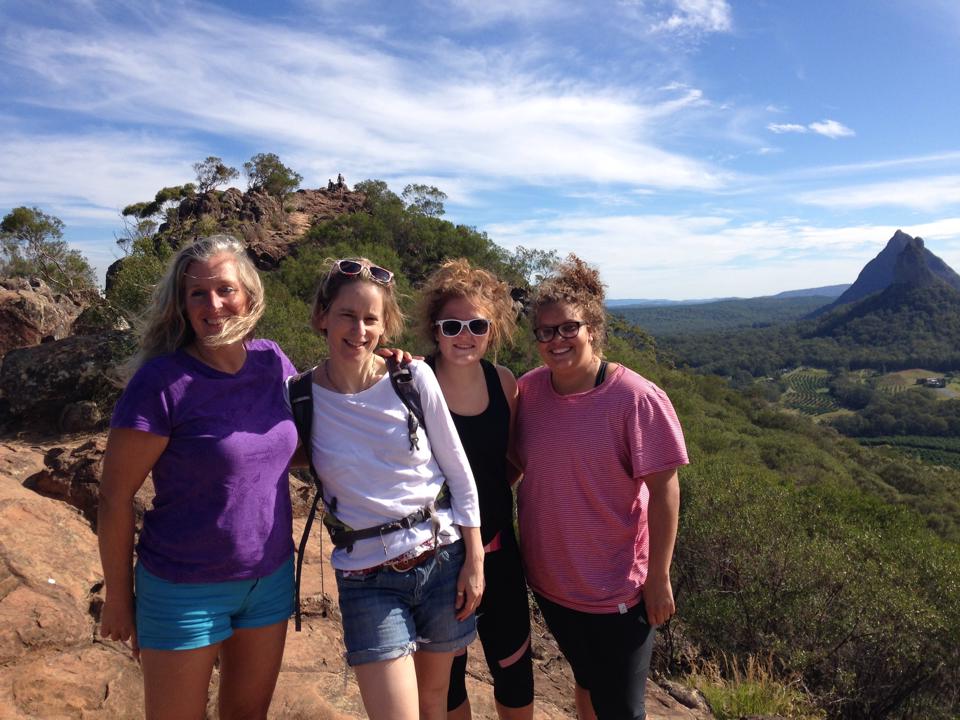 Look at those shades! Rock stars. We also stopped along the way and I grabbed a few custard apples. Peel the exterior and inside is a sugary sweet creamy fruit. Yummers.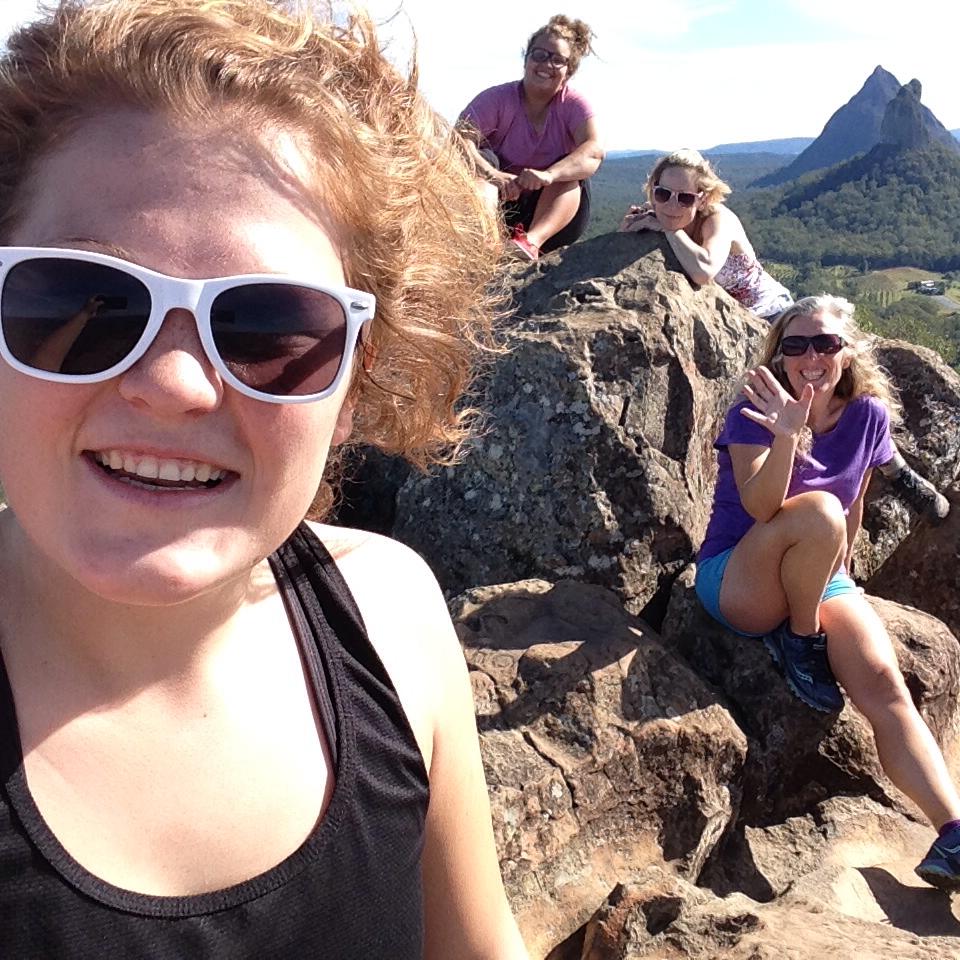 Unfortunately, coming down is always the hardest on the quads.