05 Jul

Marrakech-charming snakes

If you sit in a terrace restaurant long enough–right before the sun sets –you can see, and hear, many changes. By day it is souk shop keepers,"for you free visit, free, only for you….where are you from?"  It is also strange animals on display–it feels like a circus.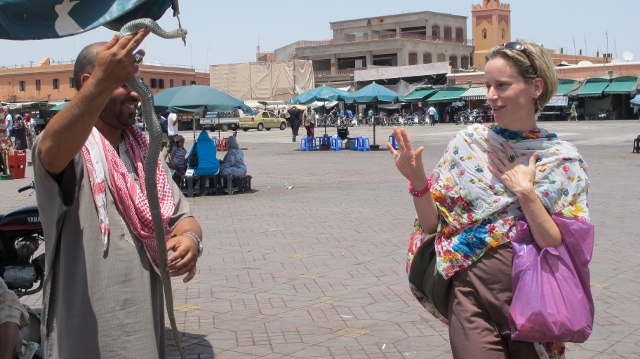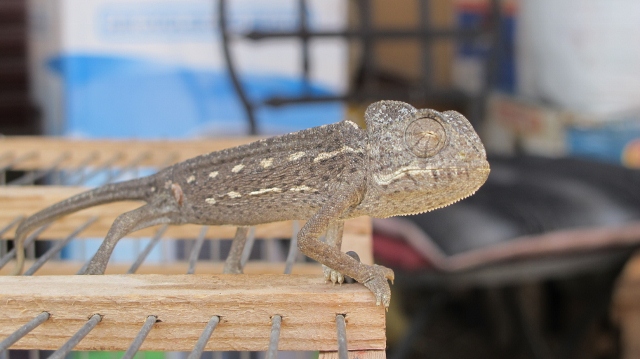 I'm in Marrakech's largest medina, Djam Aca el-fna. Around 7pm, the hot wind picks up speed as if arousing and announcing the arrival of its night time inhabitants. As the sun sets hours later, shadows get longer and the square fills up. The slight drop in temperature, it is a breezy 35 at night, brings people out. The night is magical here.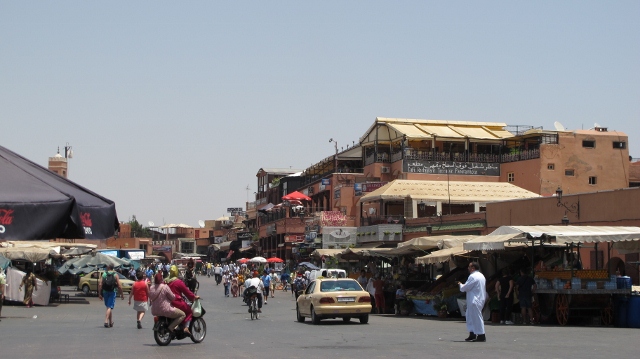 Men in white hats and outfits preside over giant steaming vats of snails. Locals sit in pic nic tables around the brew.
Snake charmers play a consistent non-nonsensical tune. When the darkness comes, it stops.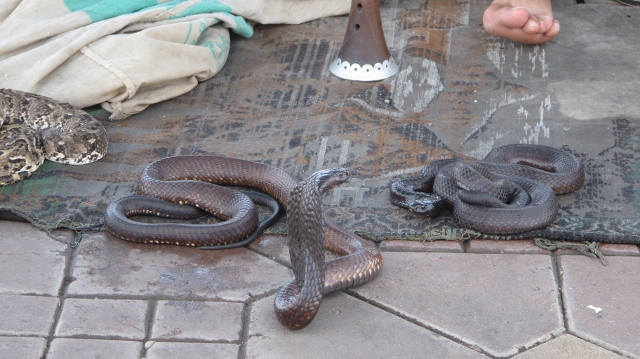 Waiters of the terrace restaurants, and there are many, stand in front with menus trying to lure tourists in.
Moroccans on mopeds criss cross with no road signs. There is an understanding.
Tourists bump into one another everywhere–as if wearing blindfolds. Moroccans can navigate a crowd.
Tourists pose with monkeys on a leash–they do tricks, the monkeys that is, and the tourists pay the owners. How many monkeys does it take to…oh, forget it!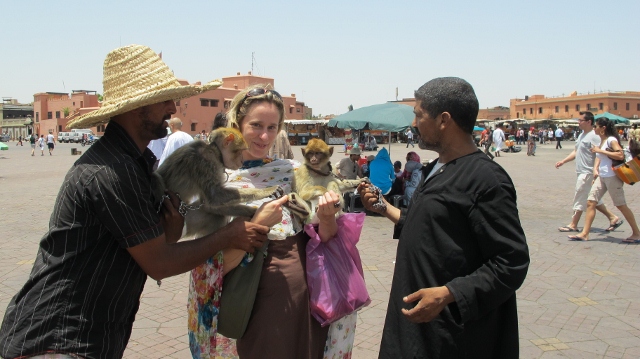 Walking back to my Riad, which means heaven in Arabic, it really is an oasis from the constant noise and hounding from shop keepers in the medina. It also means an old Arabic house. On the outside it is nothing to look at and there are no windows; this is on purpose: at one time homeowners did not want to flaunt their wealth, so the windows face inwards around a courtyard and fountain. Also, women were not allowed to go out so the open ceiling courtyard was a bit of sun for them.
Stepping into one for the first time in Fes, it really is like a garden and river and mountain all in one place. You can feel your pulse change just sitting in the courtyard sipping sweet mint tea.