01 Jul

Monsanto– Most Portuguese of Portugal

Built into a giant rock mountain, Montsanto is called the most Portuguese village of Portugal located southeast of Porto — about a four hour drive.  Tiny streets curl up to a town. I parked the car and walked about 15 minutes through a rock trail–literally it went through giant boulders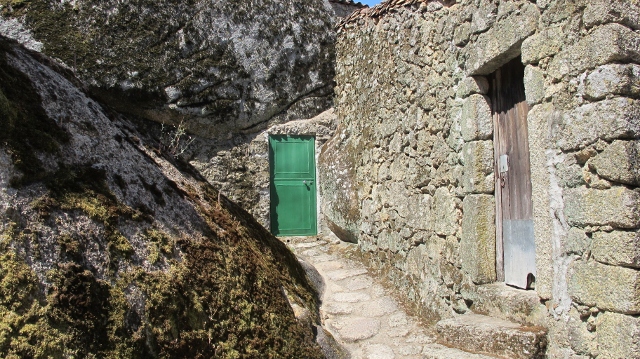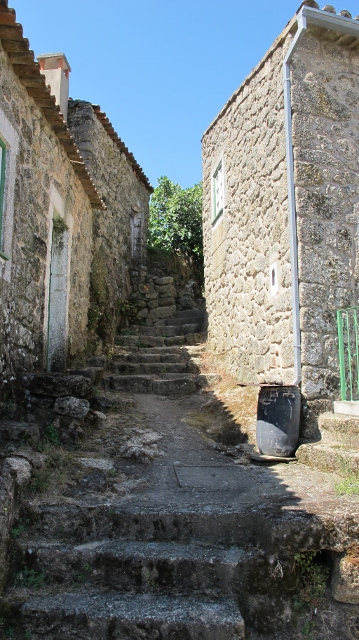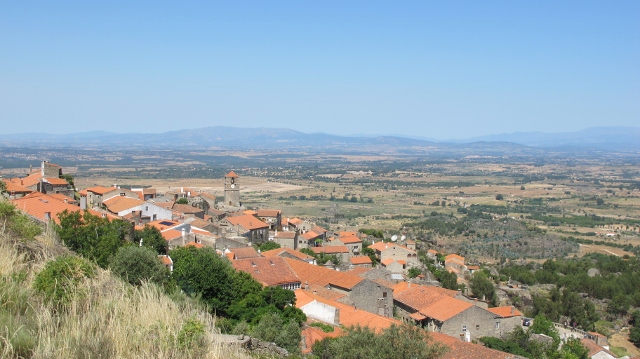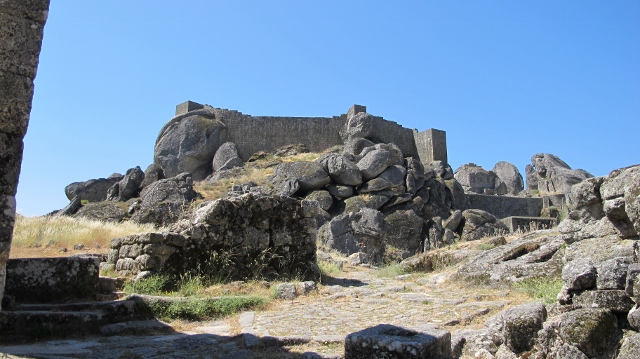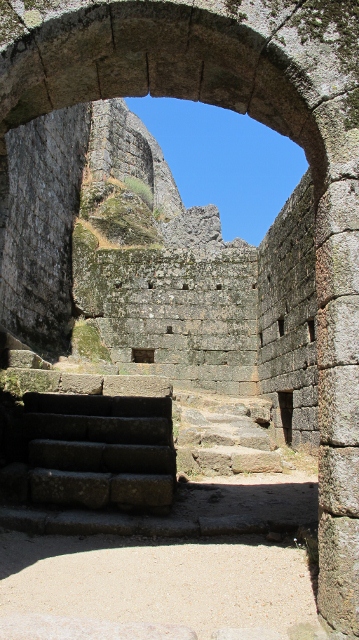 that leads to a 12th century castle  VAST!
Walking down the castle steps, I saw a basket full of dolls and decided to buy one. A woman came to the door, but behind me I heard: "Do you want to know the story behind the dolls?" It was Manuel. I do! I also asked if he had some water. The heat here is dry and unbarring.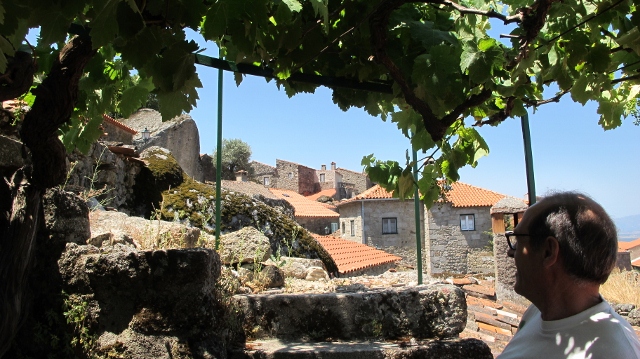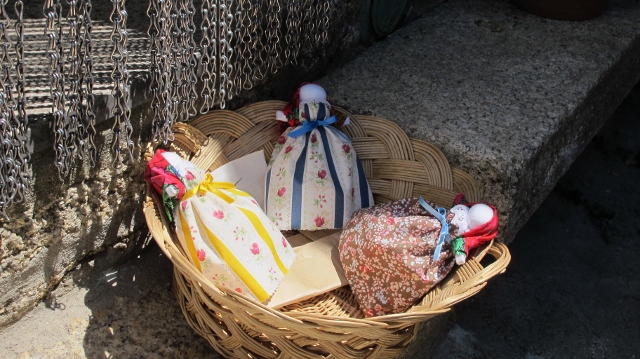 An hour later, after a tour of his house, stories about playing Pink Floyd with his friend John and an explanation of a music festival called BOOM BOOM, my lips are stuck together — still water, or mention of the doll story. Finally, he remembers the water, and then begins the story.
When the Muslims and Christians fought, to hide their crosses, the Portuguese Christians made these dolls; the arms are part of the cross. The doll is also a fertility doll–lay it on your bed for…well, you get the idea.
After Manuel picked me some cherries from the tree outside his home, I was off to find a meal. I found an amazing local shop selling local olive oils, wines, cheese — oh, and did I mention local clothing designers? Mmm, shopping seems to find me.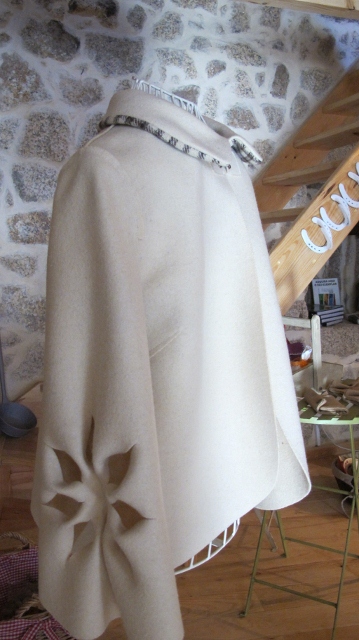 www.monsabores.com
These capes are for horse back riding, which is something you can do in the area. Owner Diogo –originally from England with (a Portuguese mom?) moved back here to start this local shop.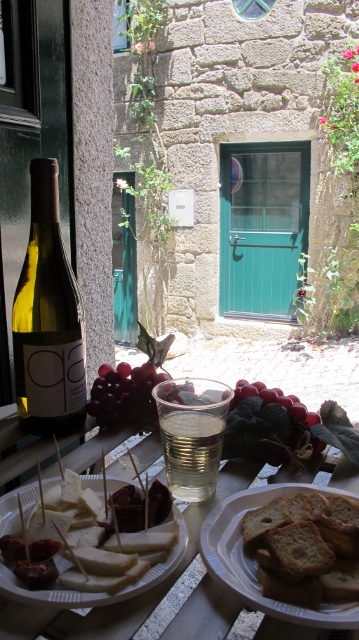 I ate a bit of local sheep  and goat cheese with chorizo.
What a find!