26 Jul

Day 20: tea for two at Windsor Arms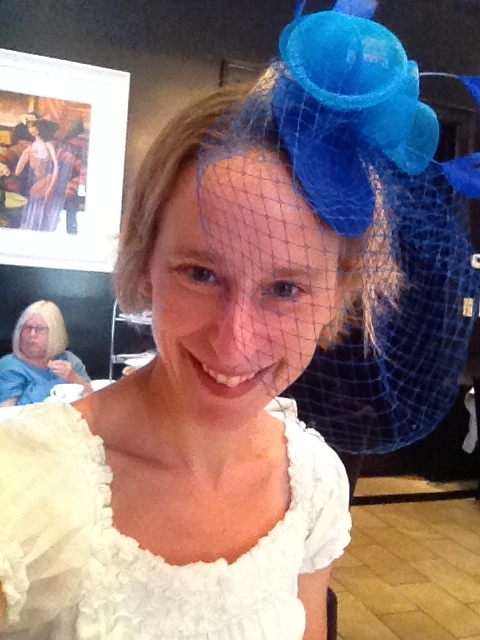 It feels a bit silly wearing this cake-like doily on my head. But at the Windsor Arms Hotel, where afternoon tea has been served since 1927, a fascinator is part of the tea ritual. For a girl that spends most of her free time on a bike, this makes me feel oh-so-fancy.
It suits the hotel's style.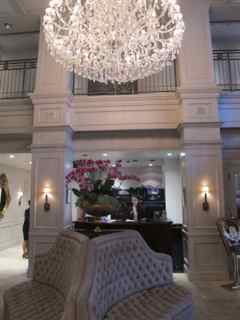 In the posh neighbourhood of Bloor West, across the street from Holt Renfrew and Harry Rosen, my friend Anna and I try on hats before sitting down in the violet room.
Which one do you like?
After choosing, the next major decision was a might more arduous: this place has dozens and dozens of teas. Jesus: chai, oolong, fruit teas, custom made teas like Once Upon a Tea that consists of chocolate bits, vanilla, fruit, organic mint & organic rooibos… the list looks like the Queen's personal collection!
I choose a white chocolate and fruit concoction. Simply lovely!
Next, three tiers of dainty doll sized food. The first layer is scones served with Devon cream, rhubarb and berry jam.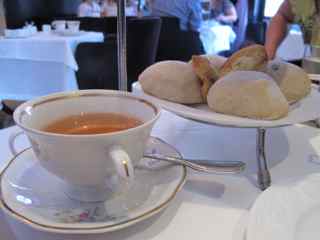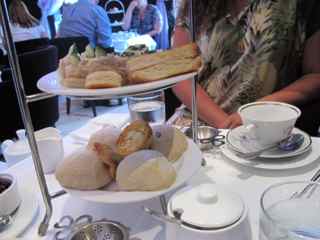 Then, cutsy ****cutesy****sandwiches you have to pinch to pick up.
MMMM: potato blini (what the hell is that you ask? Bread) with smoked salmon rosette, pinwheel egg salad, croque monsieur and a miniature goat cheese and caramelized shallot tart. Tiny but filling.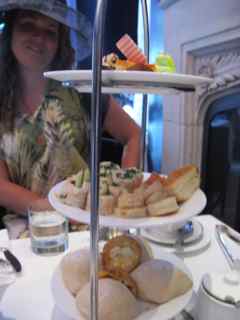 After finishing with baby desserts of dulce de leche and lime sorbet squares, we take the elevator that has a library on the back wall; and get this–inside are Chambers brand encyclopedia's.
The hotel also has a new salt cave: only large enough for four deck chairs, a salt wall emits salt vapour. The floor is like a beach of hale sized salt balls, and the ceiling has faux stalagmites (or stalactites?) "The salt helps with sleeping, improving energy, removing toxins from the body…" says the young spa attendant. Panacea. "Ok, I'll leave you for 45 minutes–you can sleep or just relax."
Anna and I opt for a nap. The spa lady closes the door, and we curl up under a blanket since the room is a bit chilly, on purpose. She's gone, for what seems like five minutes, before I hear a knock. "How was it?"
"The nap or the salt?" She's expecting us to answer that after 45 minutes, the salt cave removed our negative ions, energized our sorry-ass lethargic over-stressed bodies. I replied: "Meh." One time in a salt cave won't change your life, but an afternoon of tea, salt cave, followed by a dip in a secluded salt pool, 
topped off with
an extraordinary view of the city from the balcony, now, all those things combined are quite energizing.